It's that time again. Time to usher in a new presidency and a time to make New Year's resolutions. Every year we attempt to write down a list of goals we hope to accomplish. Some of my goals are to do more: organize my photos, read twenty books that I already own, finally clean my messy garage. Other intentions center around improving myself: exercise more, eat healthier, control my Netflix addiction.
Certainly, I am not alone. Every year the top resolutions people make include: lose weight, get organized, learn a new skill, or save more money. We strive to accomplish and achieve.
Yet, most of us never complete those goals or carry out our resolutions. One study showed that only 46 percent of people who made resolutions actually succeeded in accomplishing them.
Perhaps we need a different kind of fresh start as a nation, a different kind of resolution. What if, instead of trying to be or achieve more, we resolved to simply be who we are—beloved by God?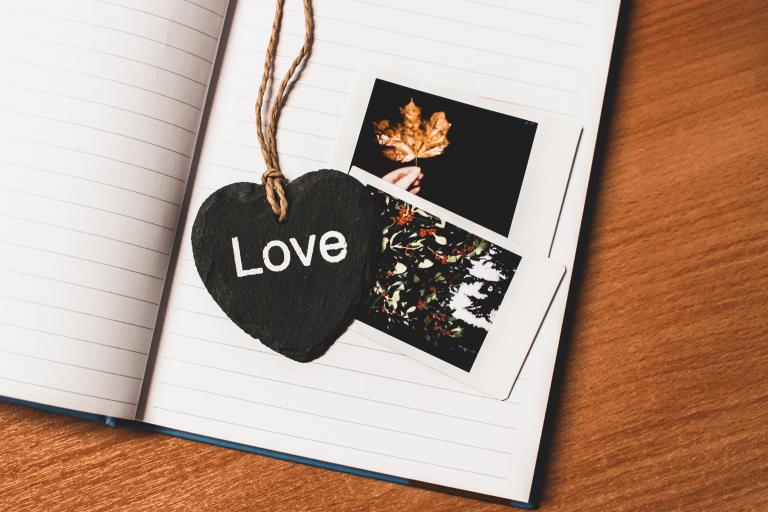 A Resolution Not Dependent on Willpower
Thankfully, this resolution doesn't depend on our own willpower. Instead of relying on our own strength to do a daily 3-mile walk or resist that donut at the coffee shop, this resolution leans into what God has already done.
My own resolution to focus on soaking up God's inexhaustible love was inspired by a deep study of the book of Hosea. I had read the book several times before, but always found it confusing and cryptic. I mean, why would God ask a godly prophet to marry a promiscuous prostitute? But this time the lesson clicked. God used the marriage between Hosea and his wife Gomer as a real-life object lesson of His love for His people Israel—and for me. At last I understood that God's love did not depend on my perfection—Gomer had disobeyed God's law. His love didn't hinge on my accomplishments—Gomer's resume was anything but impressive. God's love wasn't determined by how well I kept my resolutions—Gomer didn't even keep her marriage vows.
When those truths finally sunk in, the burden of trying to be more, the weight of continually trying harder fell away. I didn't have to improve myself to make myself worthy of God's love. He simply loves because He loves me.
So how do we resolve to live loved? Primarily, this means making the decision to rest in our identity as God's beloved, instead of continually striving to improve and prove ourselves. But, if you're like me, you need a little guidance. Here are a few things that might work:
Read God's Love Letter
I love reading Scripture, but in some seasons of life I've read it as an instruction manual or a history book. That approach gave me wisdom, for sure. But real heart change happened when I began to read the Bible as God's love letter to me.
Examining the Bible with this lens helps me see that even obscure stories like Hosea and Gomer's demonstrate how God loves me—not because I'm perfect—but because He is love. Hosea 14:6 shares God's words to Israel, "I will love them freely" (emphasis added). God doesn't say, "I will love them if they get in shape." Or, "I will love them if they get their act together." He loved His people unconditionally.
God loves you without reservation too. He will never say, "I will love her if she loses ten pounds" or "I will love her if she finally organizes her messy garage." Because Jesus paid the price for our sin and mistakes, we receive His love at no cost to us. God loves us freely.
Start to sift through the words of Scripture to find God's passion.  Read God's Word with an eye for His tenderness, His compassion, His relentless love.
Remember God Constantly Pursues Your Heart
During my study of the book of Hosea, I was astounded to discover that Gomer left Hosea after they had been married for several years and had three children. Why would she go back to her old life after Hosea rescued her from that life of exploitation? Hosea was probably dumbfounded too! Yet even though Hosea's heart and pride suffered damage, God told the prophet, "Go again, love a woman who is loved by another man and is an adulteress" (Hosea 3:1). I can easily imagine Hosea protesting, "Okay, Lord. For your sake, I'll go and bring her back. But, love her?" Yet once again, I saw how Hosea's actions became a picture of God's relentless love. Even if I run away, the Lord will pursue my heart. He will love me patiently, persistently.
So when you fail—and we all do—don't imagine for one minute that God has thrown up His hands and given up on you. Instead, think of Gomer's story and remember God still pursues you. When you've given into donut temptation, when you've let down a friend, when you've yelled at your kids, God invites you into His arms for forgiveness and reconciliation.
Realize God Desires an Intimate Relationship with You
As I studied Hosea, I marveled at how God used the marriage relationship as a picture of His love. The Lord told His people, "And I will betroth you to me forever. I will betroth you to me in righteousness and in justice, in steadfast love and in mercy" (Hosea 2:19). And I heard Him speak those words to me too. God could have sent Jesus to save me from my sin and then treated me as a servant, but He wants so much more. He wants to be my Husband, my Lover, my Confidant.
Let's not settle for a superficial relationship with Christ. Ask yourself, "Does my relationship with God look more like a marriage or like a Facebook friendship? Do I know a lot of facts about God or do I know Him?" How amazing that the God who created the universe wants you to know Him as intimately as you know your spouse or best friend! Instead of making a resolution to read three chapters in the Bible each day, spend time in the Word to simply know the One who is devoted to you.
This year, press into God's love for you—read His Word as the love letter it is. When you feel the need to impress and perform, remember He loves you freely. When you have taken a wrong turn in life, remind yourself that God still pursues your heart and wants you to return to Him. When your life with God starts to become a dreary intellectual exercise, remember He wants your relationship with Him to be a passionate love affair.
Photo credit: StockSnap