Collateral Beauty, releasing Friday from New Line Cinema/Warner Brothers Pictures and written by prolific screenwriter Allan Loeb, explores the life of Howard Inlet (Will Smith), a man retreating from the world after suffering through devastating personal tragedy. To deal with loss, Inlet writes letters daily to 'Death,' 'Love' and 'Time' and is soon visited by visible manifestations of all three, played by Helen Mirren, Jacob Latimore, and Keira Knightley.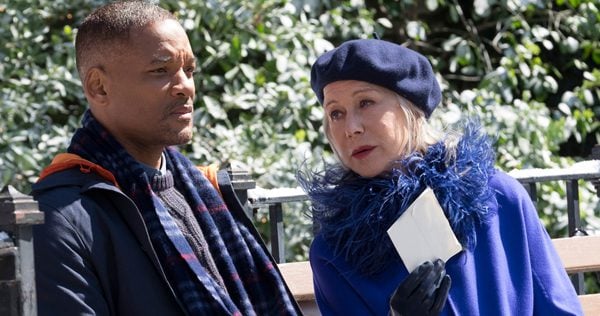 The film's impressive all-star cast also includes Edward Norton, Michael Peña, Naomie Harris, and Kate Winslet.
Loeb (Things We Lost In The Fire, Just Go With It, 21, Wall Street: Money Never Sleeps) is the man behind the imaginative story, which he calls a "holiday fable" in the vein of It's a Wonderful Life and A Christmas Carol. The film, while dealing with grief and loss, offers viewers hope and perspective.
As a producer and writer, what can you tell us about the journey to bring this story to the movie theaters?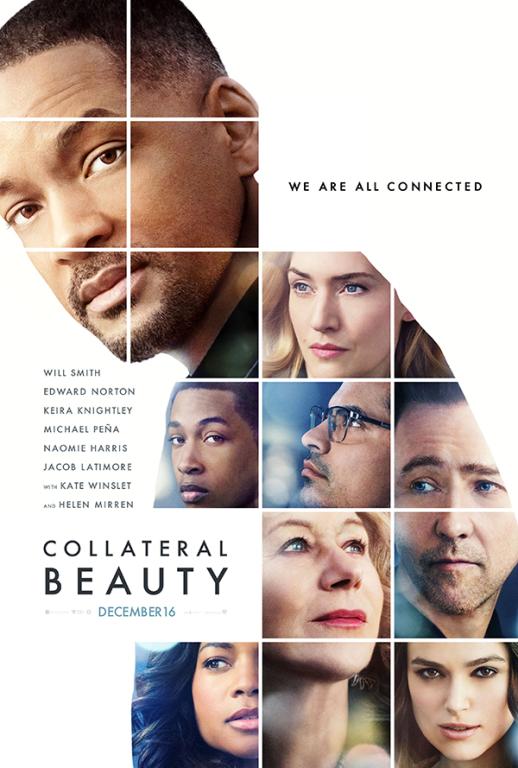 It was a script that I wrote many years ago. I actually came up with the idea many years ago and only wrote it two years ago. I told my agent and my management, I said 'I have this idea I want to write' and they said 'What is it?' I said, 'I'm just going to write it.' They go 'Well, what's it about?' I go, 'I can't pitch it to you. It's a really hard one to pitch. Let me just – I'm going to go off and do my thing I'm going to turn down work and I'm just going to write this thing and you'll read it and there's a good chance you'll think it's probably a little crazy, a little small or a little dark or weird and there won't be really be much to do with it. Hopefully you'll see some value in it and we'll go from there.' I kind of just let it fly and wrote it a vacuum alone. They really responded. They said 'This is a very unique story and we think there's going to be a home for it. We definitely think there's going to be actors and filmmakers interested.' Fortunately, they were right. But Because I had written it myself and owned it and didn't sell it as a pitch to the studios, it wasn't an adaption, I got to control a lot more of the creative process and process of selling it and seeing where it landed. That's how I kind of called my shots and said 'Well, I'm a producer, too' and everybody said 'Okay, you can be a producer.' Then we built the movie around different directors, and different movie star attached. For various reasons, they dropped out and that of course was scary, I thought. In Hollywood, you lose your director and especially wen you lost your movie star, you pretty much lose your movie. This was the little engine that could, kept going and kept attracting amazing talent. The script kept attracting amazing talent. It ended up with the filmmaker and movie star we got now which I think was a pretty great combination.
What was the message you were trying to send with it?
I never want to be pedantic or preach a message. I hope what people gain from the picture is a bit of hope and life-affirming, that even in the darkness there is light. These concepts and the concepts of collateral beauty, which is even in the tragic events, there's beauty that can occur within your perspective of the world. I just hope people leave the theater not being depressed but being uplifted. So far, it seems that's been successful for the most part.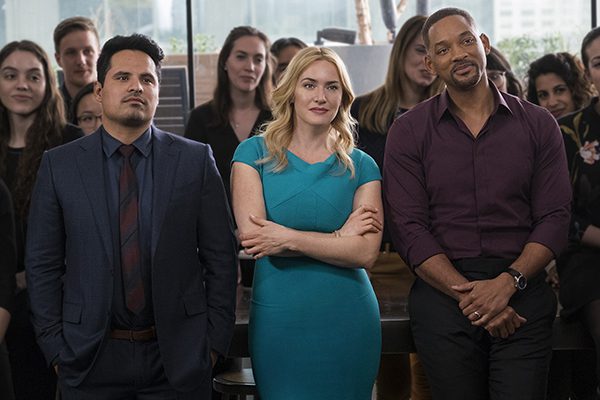 In the film, Howard processes his grief through writing letters. Do you have a process you have used in your own life?
It's really about meditating on trying to stay hopeful and stay positive. I've done behavioral exercises, where you really have to stop yourself, I stop myself from going to a dark place and being hopeless, really soul searching to find the positive. I do feel that you need to at times, when things are tough, that's the most important time to practice gratitude and find what you're thankful for. They've done studies on people who've practiced gratitude and successful people. The conventional wisdom is that 'Well, people who have a lot of money and success and love and these things, of course they're thankful, because they have these things.' But what the studies found out is it's the other way around. People who practice gratitude achieved those great things. I think most everybody, if they're healthy and alive, they have a lot to be thankful for. I think that process opens them up to greater things.
What part of your experience did you bring into the story as you wrote it?
I put myself into everything. It's not a situation where I've lost a child or where I've checked out and became a domino-playing zombie as Will Smith's character is. I didn't go through that. But in everything I write, I bring in my experience to find those moments and to find those specific themes and memorable situations. So I feel like it all goes in and comes out that way, but a part of it is poetic license. So no, I'm not one of those Woody Allen writers where you see my life and everything that's happening is now in my play or my movie. That's not how it works with me. It gets manifested through a very fictitious lens as it were.
As many genres as you write for, you would have to be the most interesting man in the world.
And that is, I can promise you, not me! (laughs)
As a writer for projects where you are not part of the production, how hard is it to let something go?
It's always difficult. It's part of the process. I do have a perspective on it for the most part. It's different at'for each project. My perspective is if I wanted to really really always be in control of every step of the project and the process from paper to finished product, then I should be a playwright or a poet or even a television writer, because in TV, writers have a lot more power. I chose film. That's my medium. So if you are a screenwriter in film and you're in the Hollywood system, the studio system, you better very quickly used to it being a collaborative medium and often sometimes for writers, a cruel medium where you're gonna' be replaced and your vision is going to be compromised. If you don't come to grips with that, if you don't accept that from the get go, you need to be writing in a different medium. That's my philosophy and I try to stay true to it.
You have a few projects on the horizon, such as The Space Between Us and The Only Living Boy in New York. Is there anything you want to tell us about future projects?
I'm working on the new batch now in terms of writing. The Space Between Us and The Only Living Boy In New York were scripts that I originally wrote years ago and they were recently made. What happens with me is I write a bunch and nothing gets made and then in the course of two things, four things get made. It comes in bunches. The Space Between Us comes out in January and that's a really, really sweet love story. The Only Living Boy In New York, we just finished production on, so I'm not sure when it comes out. So that's a really cool coming of age, a little darker, grittier movie in the vein of The Graduate. You can look for those movies and as those movies reach fruition in movie theaters, I'll be working on the next lot of scripts to hopefully get made into movies.