The big screen adaptation of William P. Young's The Shack, directed by Stuart Hazeldine and starring Sam Worthington, Octavia Spencer and Tim McGraw, released in theaters on March 30, earning more than $57 million and securing a spot in the top 10 Christian films of all time.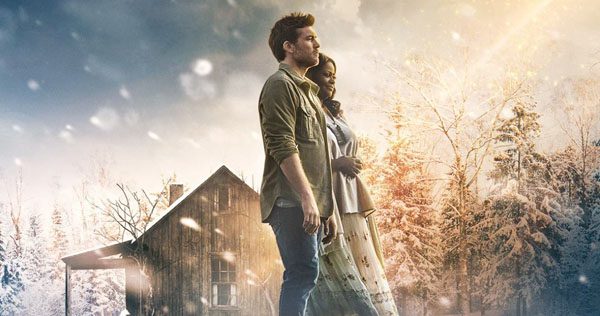 Hazeldine, a Christian working in the motion picture industry, was offered an early chance to direct the film with a smaller studio many years earlier. He immediately dove into the book, fascinated by the idea of "God as the ultimate therapist."
"I loved the idea that a man gets to meet God, the Son and the Holy Spirit in a place halfway between earth and heaven," he said. "God is a spirit so it's hard to have that encounter in a visual medium like film."
Although he was intrigued by the chance to helm a film with religious content, he turned it down, concerned that he lacked "the vision" to turn the book into a script. After a new producer secured the rights and developing his take, Hazeldine was asked to take another look.
"I could suddenly see how it could be a movie," he said. "I knew how to tackle the remaining problems, so to speak. I told them my vision for the movie and they decided to take a chance with a young director."
Spencer was the first cast member to sign on, having already been familiar with the book. Worthington had a "good understanding" of Mack, the grieving father. Aviv Alush, and Sumire were "not only the first choice, they were the only choice" for Jesus and Sarayu.
See more of Reel Faith's coverage of 'The Shack,' including an interview with star Sam Worthington, here.
"You had the sense that everyone was perfect," he said.
Even with 22 million copies sold, the transition to box office intake was anyone's guess, Hazeldine admits. Even though it benefitted from the brand name and its designation as a "faith-based film," there still was controversy in certain circles regarding the book's theology.
"The general wisdom of Hollywood is if you make three-fourths of your budget in the opening weekend, it is a success," he said. "The Shack made five times what our production costs were worldwide. So everyone concerned sees that as a win."
Another sign of success for the film was the consensus among the book's most loyal fans. Typically, book fans are the hardest audience to please when it makes the leap from page to screen. With The Shack's readers, however, the director saw an overwhelming positive response.
"I've probably read 5,000 tweets about the movie and maybe a handful said the book was better," he said. "It's not about matching the book but it's another expression of the story."
The film recently released to home video and is available through LionsGate Entertainment.