The growing pains of starting a new family are hilariously explored in the new Paramount Pictures feel-good comedy Instant Family, starring Mark Wahlberg, Rose Byrne, Octavia Spencer, Tig Notaro, and Isabela Moner.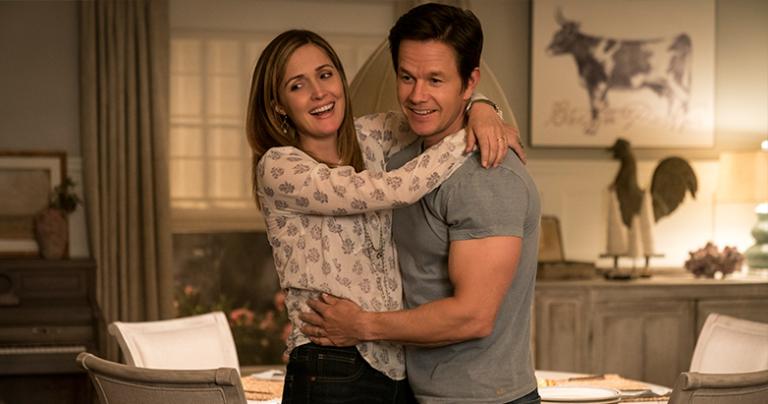 Pete (Wahlberg) and Ellie (Byrne), a young childless couple who work together flipping houses, are one day intrigued to explore foster care. As they dive into this brave, new world, they encounter some rather interesting characters, including other families hoping to adopt, quirky social workers (Spencer and Notaro), and, of course, adorable kids. After an adoption fair, 15 year-old Lizza (Moner) and her two younger siblings, Juan and Lita, come to live with them, adjusting to new life as one family unit.
Complicating matters is Lizzy, who does teenage things like sneaking out and hanging with the wrong crowd, as well as holding out hope for her adoptive mother. Pete and Ellie's opinionated, argumentative family members also provide plenty of drama, including Julie Hegarty as Byrne's mother and Margo Martindale as Pete's.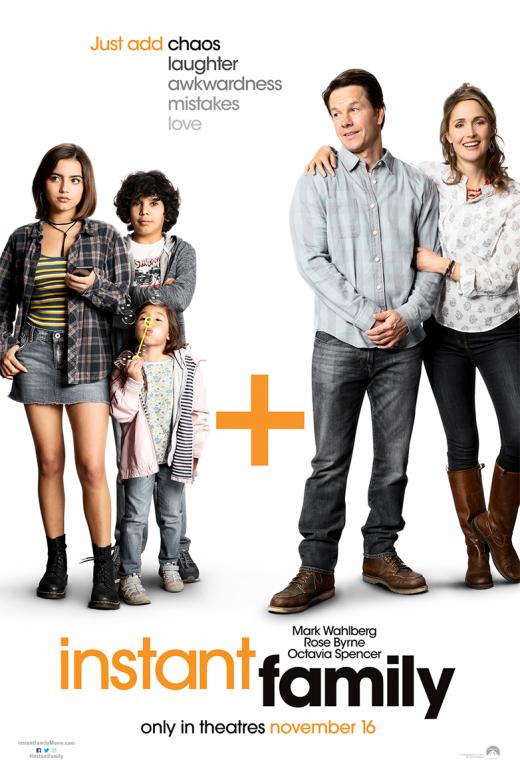 As a semi-biographical story from director Sean Anders' own life, the scenarios in the film are not far-fetched and quite comical. Walhberg and Byrne excel at alternating drama and comedy, all the while exuding an everyman/everywoman charm that grounds the film in reality. Many parents watching will be able to identify with situations and commiserate with the young couple's predicaments, including being overprotective, dealing with anger issues, and parenting self-doubt. Spencer and Notaro are also standouts, each delivering lines that complement each other and stand on their own. Notaro's interaction with the young soon-to-be parents at the adoption fair are simply hysterical.
Although the film is first and foremost a comedy, a good one at that, it still manages to expose viewers to the world of foster care and adoption and highlight a challenge that could be solved with more volunteers. In between laughs, some important nuggets shed more understanding and hopefully even more participation from those watching. Ultimately, the film promotes the concepts of caring for the less fortunate and holding on to love even through the most difficult circumstances.
Instant Family is rated PG-13 for thematic elements, sexual material, language and some drug references.
See Also: Sean Anders Brings Own Adoption Experiences to 'Instant Family'