In the new game-to-film adaptation, Pokémon Detective Pikachu, Ryan Reynolds voices the wildly popular character alongside Justice Smith (Jurassic World: Fallen Kingdom) Kathryn Newton (Lady Bird) Ken Watanabe (The Last Samurai) and Bill Nighy (Harry Potter and the Deathly Hallows: Part 1).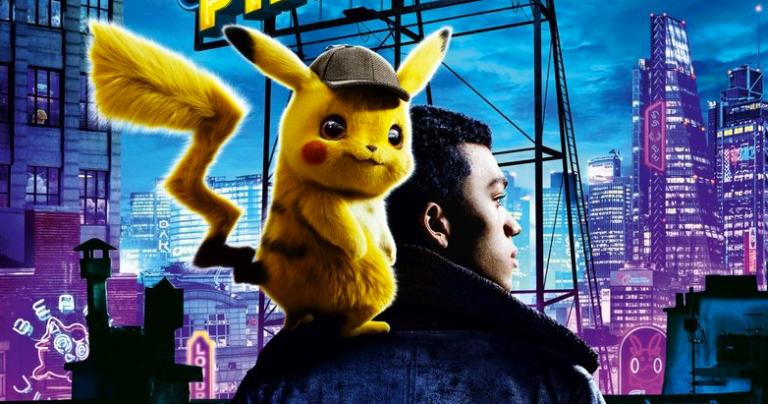 The story, based on the popular franchise launched in 1996, follows the suspicious disappearance of Detective Harry Goodman as investigated by his 21-year-old son Tim (Smith) and newfound Pokémon partner Pikachu. The unlikely duo overcomes challenges and tension in getting to know each other while embarking on a dangerous journey to uncover the truth. Set on a backdrop of a world where humans and Pokémon characters live and work together in Ryme City, the story is a modern successor of the pioneering animated/live-action hybrid Who Framed Roger Rabbit?, complete with impressive computer generated characters.
If you're like me, you'll find that you don't have to be an expert gamer or fan of the franchise to enjoy Detective Pikachu. Although I sat with an audience that clearly went wild for certain character introductions, it still provided plenty of humor and action for novices. In fact, one of my favorite things about a film is the ability to make an unfamiliar world fun and familiar and, in that respect, this film succeeded. Pikachu is what most moviegoers would hope a summer popcorn film would be. Reynolds, a bold choice to play the adorable Pokémon character, delivers plenty of deadpan zingers and colorful observations.
Beyond the humor and wild action scenes, the film ultimately centers on the bond between an estranged father and son, with the latter pushing beyond his personal pain for answers and closure.
Pokemon Detective Pikachu, directed by Rob Letterman (Goosebumps, Monsters Vs. Aliens), releases May 10, 2019, from Legendary Pictures/Warner Brothers Studios. Here's hoping for future adventures!