TV icon and popular speaker Kirk Cameron has returned to the small screen, accompanied by his "Growing Pains" co-stars, along with other notable guests. "One on One with Kirk Cameron," a 30-minute reality/talk show, debuted on TBN on Thursday, Sept. 12.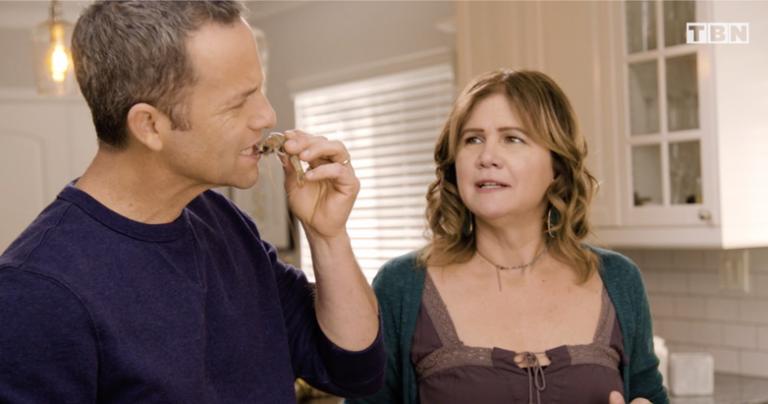 Inspired by location-based shows such as Comedians in "Cars Getting Coffee" and "Carpool Karaoke," the show's format centers on friendly one-on-one competitions (go-kart racing, fishing, self-defense) followed by unfiltered conversations.
"I always wanted to do a talk show, but I never wanted to do the boring format of sitting on a couch," Cameron said. "We have the competition and then we have a very heartfelt conversation about faith, family, about the real things that matter most to our guests. The combination is great."
In an upcoming episode, Cameron and his sisters, including Candace Cameron Bure, go-kart racing, ending up with a visit to the emergency room after a terrible accident.
"We put it in the show and that was kind of exciting," he said.
When filmmakers Alex and Stephen Kendrick appeared, the friends had a computer smashing contest, "a nod to one of the more memorable scenes in 'Fireproof'," their highly-successful collaboration with the actor. With Phil Robertson, the "Duck Dynasty" patriarch and author, Cameron went fishing for catfish.
"One on One with Kirk Cameron" is one of several new shows the TBN network is debuting to widen its audience. The actor is hopeful the new lineup will speak to viewers.
"I'm excited about the rebranding of TBN," he said. "They've got a lot of fun people on there—Eric Metaxas, Mike Rowe—who bring a different kind of programming than what they've done in the past," he said. "I love bringing things that are wholesome and refreshing and inspiring. I think we're able to present it in a fresh new way that I think the audience will find exciting."
Watch a preview of "One on One with Kirk Cameron" below. Visit TBN for airdate information