When the film "A Beautiful Day in the Neighborhood" was announced, many wondered if the movie, based on the life of beloved children's television icon Fred Rogers (Mister Rogers), would either ignore or embrace his Christian faith. Rogers, the host of "Mister Rogers' Neighborhood," initially set out to become a minister in the United Presbyterian Church and was ordained before deciding to set his sights on ministry to children through television.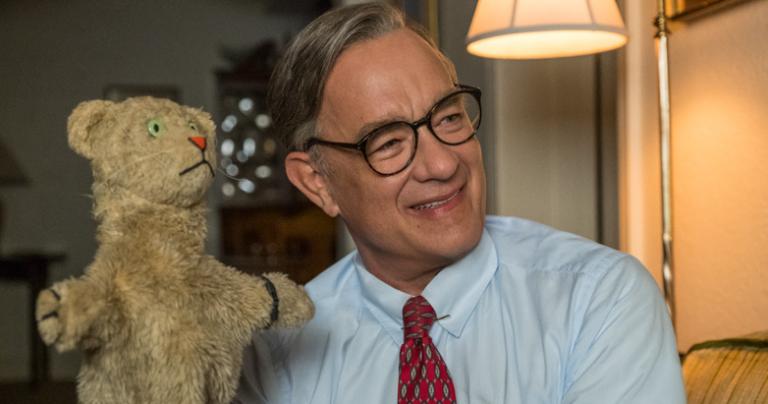 Writers Micah Fitzerman-Blue and Noah Harpster, whose recent credits include "Maleficent: Mistress of Evil" and "Transparent," were tasked with bringing the story, based on a friendship Rogers had with journalist Tom Junod, to the screen. In this exclusive interview, the duo discusses capturing the subtle faith of Mister Rogers, how the casting of Oscar-winner Tom Hanks affected the film, and what modern audiences can learn from this story.
Did you have any trepidation when you're tackling a project like this, about the life of such an icon that everyone loves?
Noah —Not really. I think initially when we sort of stumbled upon Fred as a possible subject, we were very excited about tapping into the nostalgia and what a great role for an actor to play, sort of surface interest. And then once we started getting into Fred, and really learning about his message and his purpose that he was unwavering his commitment to, it became very clear to us. Number one, we were interested and wanted to do this. Second, that the story couldn't really be about Fred. It had to be about someone else who had sort of these big changes in their lives. Fred, as he did in his real life, would come into that person's life and really affect them, and really help them on their journey.
Micah—I don't think we felt trepidation in approaching Fred Rogers but, once we got into it, we felt an enormous responsibility to get it right. And to feel like we were making this movie in partnership with Joanne Rogers, Fred's widow, and with the Fred Rogers estate. We did a whole lot of research at the Fred Rogers' archive, just to make sure that we were getting everything as accurate and correct as possible.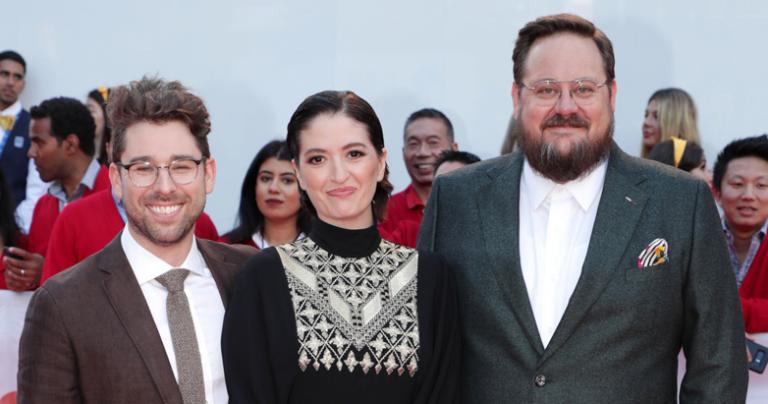 As you were getting into the writing research, what are those things that surprised you about Fred Rogers and the story? What are the things that stood out to you the most?
Micah—The title of the article that we based the movie on is (Junod's) "Can You Say Hero?", and I think Noah and I both felt like we were living in a world a little bit that had lost its heroes. Now I'm not arguing against the premise of the earlier question. But maybe we were a little bit scared that we would find something about Fred Rogers, kind of mirroring the Lloyd character and his journey through his research. But what was revelatory about Fred Rogers for us was that here was a person who had a lot of the same tragedies and triumphs and heartaches and disappointments and struggles as anyone else. And he turned his life into a practice that allowed him to deal with those emotions and deal with those problems and those struggles in a way that made him, to be perfectly honest, not a very good subject for a conventional biopic, but an incredible person to study and to get to know.
Noah—I would just add that I think after five minutes on the internet that you know Fred Rogers was a minister. I think that we were surprised to find that his faith was still very much a part of the daily practice of his being, and also his sort of mission for his company and for life. But he never proselytized. He never put that on anyone else. He only witnessed. He only showed that belief in his actions until someone asked him about it, and then it began. A lot of the people that he had these relationships with, through our research, a lot of them were about faith and about the struggles of faith and about the big questions. And a lot of them weren't, but it wasn't something that he like demanded of other people. He just was the way he was. And I think that we then tried to translate to the movie. Rather than it being an overtly faith-based film, it's a movie where faith plays a major part in a major character. And we don't shy away from it. We don't hide it, we don't skirt over it, and it is what it is. Just as Fred lived his life.
As the production progressed, and they brought Tom Hanks on board, how did you feel? Did you feel like it was getting bigger or did the whole time we thought this was just going to be huge anyway?
Micah—When Tom Hanks came on, we lost our minds. That's the honest answer. We always had envisioned Tom Hanks playing this part. We felt like we would we grew up with Mister Rogers, and Tom Hanks. We feel like they occupied a little bit of a similar neighborhood in our psyches. To answer your question about whether we knew it was getting bigger when Tom Hanks comes on to your movie, your movie gets bigger. And it was thrilling when (director) Mario Heller sent him the script when he signed on, and then all of a sudden you realize this movie might be able to reach more people than it would have otherwise. And then seeing what Tom brought to Fred, and how he embodies Fred was just a marvel to behold. His performance is not an impersonation of Fred Rogers. He's not trying to get every single gesture down pat. He's trying to give you the feeling of what it is like to actually spend time with Fred Rogers, to be in his presence. It's a channeling more than it is some kind of impression that he's trying to do.
I love Tom Hanks. Several of his movies, though, feels like "Tom Hanks is in this situation" or "This is Tom Hanks in that situation." I didn't feel like that with this movie. I really felt like he disappeared into it.
Noah—Yeah, we feel the same way. We thought that because we need the way things work, you never really know what's going to happen on day one. When he showed up and put that costume on, I feel like Tom Hanks met Fred Rogers somewhere in the middle of this performance. And then when he said, "Action" for the first time, our jaws dropped and we're like, "Oh my gosh, this is happening!"
Micah—You know, there is a risk. You're opening up your present and it's Tom Hanks. You don't know what it's going to be, because Tom Hanks doesn't audition for your movie. So, when he showed up and it was so clear he had done the work and he found something, we were thrilled.
Now that the stories out there now that you know millions of people are going to experience this film, what do you want them to leave with?
Micah—At the end of the day, this is the story of a person making one small critical decision in his life to forgive someone. Fred Rogers had the power to push people to make that one small change in their own lives. When we premiered the movie at the Toronto Film Festival, a friend of mine came and he got into the screening. He has a new kid also kinda' like Lloyd and he hadn't spoken to his father in three months, not since his kid was born. And I asked him what he thought of the movie. And he said, "I called my dad today. And that's what I thought of the movie."
"A Beautiful Day in the Neighborhood," directed by Marielle Heller and starring Tom Hanks, Matthew Rhys, Susan Kelechi Watson and Chris Cooper, releases Nov. 22 through TriStar/Sony/AFFIRM Films.
DEWAYNE HAMBY is a communications specialist and longtime journalist covering faith-based music, entertainment, books, and the retail industry. He is the author of the book "Gratitude Adjustment." Connect with him on Facebook, Twitter, YouTube or InstaGram.