Melissa McCarthy headlines the new family dramedy "The Starling," releasing in select theaters on September 17, and on Netflix September 24. Also starring Chris O'Dowd, Kevin Kline, Timothy Olyphant, Daveed Diggs, Skyler Gisondo, Loretta Devine, Laura Harrier, Rosalind Chao, and Kimberly Quinn, the film follows a couple after a life-altering loss as they attempt to put their lives and marriage back together.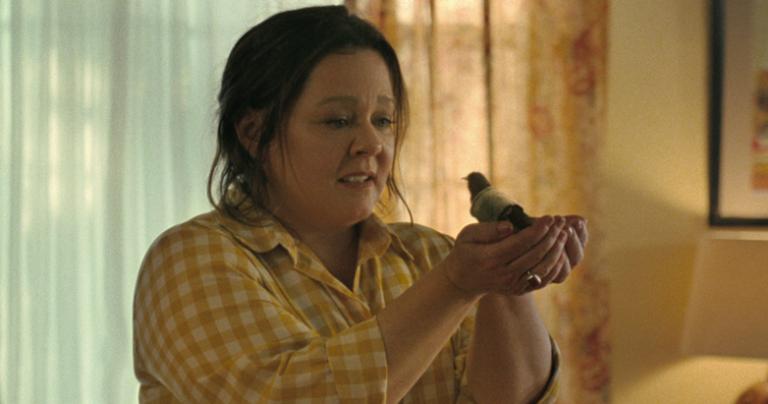 "The Starling," which refers to a bird McCarthy's character Lilly contends with in her garden, was written by Matt Harris and directed by Theodore Melfi. The trailer shows another serious turn for McCarthy, although there are also some moments of levity. O'Dowd capacity steps into the shoes of a man numb from a life-altering tragedy and Kline guides the two through steps to recovery.
Especially considering the season of loss so many have experienced over the past two years, "The Starling" is sure to be an emotional journey, but hopefully, one that will provide hope and inspiration for many who are still dealing with the aftermath.
The official synopsis follows:
After Lilly (Melissa McCarthy) suffers a loss, a battle with a territorial bird (The Starling) over dominion of her garden provides an unlikely avenue for her grief and the courage to heal her relationships and rediscover her capacity for love.
Below is a first look at the film. For more information, visit the Netflix site.