On November 5, the long-awaited debut of Marvel's "The Eternals" will arrive in theaters, directed by acclaimed filmmaker Chloé Zhao ("Nomadland"). The film introduces a new supergroup of heroes from beyond the stars who had protected the Earth since the dawn of man. When monstrous creatures called the Deviants, long thought lost to history, mysteriously return, the Eternals are forced to reunite in order to defend humanity once again.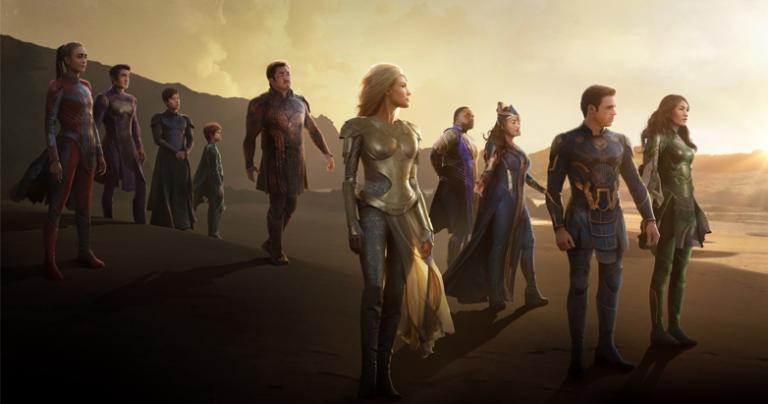 The lineup includes humankind-loving Sersi, Richard Madden as the all-powerful Ikaris, Kumail Nanjiani as cosmic-powered Kingo, Lia McHugh as the eternally young, old-soul Sprite, Brian Tyree Henry as the intelligent inventor Phastos, Lauren Ridloff as the super-fast Makkari, Barry Keoghan as aloof loner Druig, Don Lee as the powerful Gilgamesh, with Kit Harington as Dane Whitman, with Salma Hayek as the wise and spiritual leader Ajak, and Angelina Jolie as the fierce warrior Thena.
The final trailer, which was released today, shows more bells and whistles than the earlier teasers, answering the question of where these superpowered beings were when the events of "Avengers: Infinity War" and "Avengers: Endgame" transpired. It also shows the characters in more of their superpowered suits and glimpses of their powers.
"The Eternals" will release on November 5. Watch the final trailer below: