From his first appearance, the Batman, shrouded in a black cape and moving through the shadows, was intended to provoke fear in the hearts of criminals. Although he's had a few detours along the way (dancing the Bat-Tusi, donning brightly colored costumes), his source material and film reboots frequently reset him as the "Dark Knight Detective." In the newest version releasing Friday under the direction of Matt Reeves ("Planet of the Apes" franchise), Robert Pattison dons the cape with the intention of making the role his own. Does he succeed?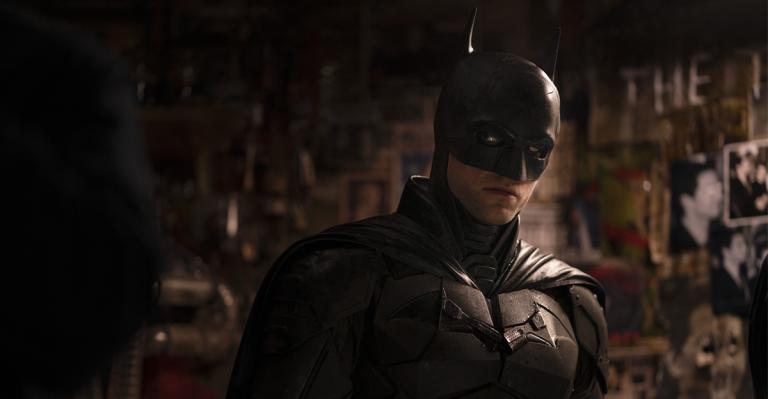 In "The Batman," a serial killer is targeting the elite of Gotham, hoping to expose corruption and perhaps even destroy the city in the process. Batman, still early in his career, is brought in by a trusting Lt. James Gordon (Jeffrey Wright) and a distrustful police force to aid in stopping the rampage. Along the way, he encounters a menagerie of characters for the first time, including Selina Kyle (Zoë Kravitz) Oz, the Penguin (Colin Farrell), Carmine Falcone (John Turturro), and Edward Nashton/aka The Riddler (Paul Dano).
Before I offer my opinions, I should also give a confession. I'm a longtime Batman fan. Born in 1971, I grew up on the Adam West version, had a mail-order subscription to the comics, and for many years, featured character on my birthday cake and used him as my go-to Halloween costume. I graduated high school before the first serious take on the character hit the big screen, and I've lined up to see every version since. Two years ago, when interviewing Ben Affleck, I told him what a fan I was and asked if he'd ever come back. I held out hope for the future of the character.
Having said all of that, I am happy to report that the character is in the best hands. "The Batman" is everything I hoped it would be and more. In fact, as much as I loved and soaked up this experience, it has made me ponder the things I overlooked from the other films. Affleck's Batman now seems entirely too angry. Michael Keaton's Batman seems too cool and underused. For me, Pattison hits the right notes, because he's intentionally imperfect and he is unquestionably the center of this story. He's finding his way, making mistakes, but still holding on to hope that things will get better, that what he's doing will make a difference.
Just because someone dons a costume and is called a hero doesn't always make them one. A hero puts themselves in harm's way for others, even if it takes off their laser-focused objective to expose the big bad. Many times, stories seem so singularly focused on that one narrative that they don't allow a character to exhibit selflessness to random lives. In "The Batman," he shows concern for all, coming to the rescue of the lonely outcasts, his friends, and even the enemies trying to kill him. His moral code of not killing and "no guns" has never been so fully on display.
Through the course of the story, the Batman uses fear to bring order to chaos. The risk of getting on the wrong side of the vigilante makes some question their commitment to their crimes. Terror is on his side, just as he originally intended. Ultimately, however, the Batman discovers there's a more powerful change agent; hope. With some calling this "the darkest Batman story ever," I understand why, because of the nature of the killer's gruesome murders and creepy clues. But it's not nihilistic or despairing. It's hopeful. Additionally, while it never attributes the Batman's crusade to any type of divine influence, in a pre-taped speech, his father Thomas Wayne appears, saying "I believe in God," while introducing an initiative to aid the community.
Clocking at nearly three hours, "The Batman" is an audacious gamble, especially considering the other versions still floating around (Keaton and Affleck will both appear later this year in "The Flash"). But it is an epic film that I've been thinking about ever since I saw it. There's not a character that was miscast, especially Pattison, Kravitz, and Wright, and there's very little fluff that could have been left on the editing room floor. This is the director's cut and it's a spectacular one.
There are several firsts for a Batman franchise, including bypassing his origin story and picking up right where the action is. Also, the caped crusader gets more screen time than his alter ego, Bruce Wayne, and for me, that's a welcome change. These touches, in addition to a few more spoilery details, make this adaptation the closest to a graphic novel than any other I've seen. I didn't want it to end and will be anxiously awaiting the sequels.
"The Batman," directed by Matt Reeves based on a screenplay by Matt Reeves and Peter Craig, is rated PG-13 for strong violent and disturbing content, drug content, strong language, and some suggestive material, releases Friday from Warner Brothers.