Warner Brothers released the first trailer for director Baz Luhrmann's musical drama "Elvis," starring Austin Butler and Oscar winner Tom Hanks. The film, releasing in theaters on June 24, is an authoritative biopic of the legendary rock and roll singer who was called "The King of Rock and Roll."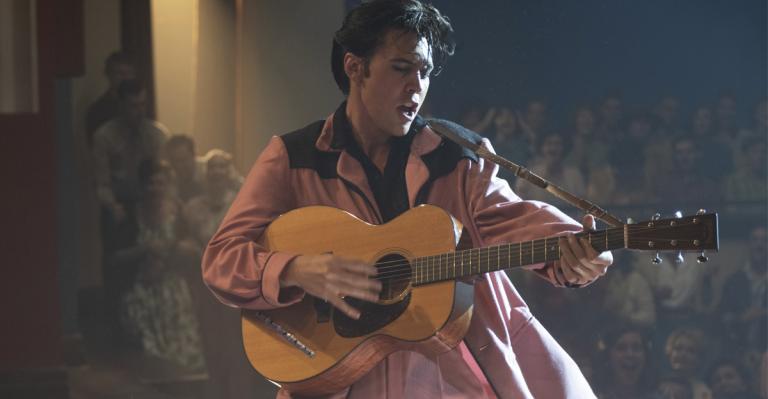 In the new trailer, the relationship between Presley and his longtime manager Colonel Tom Parker takes center stage, with Parker saying "There are some who would make me out to be the villain." Presley is also shown as a young man attending a Pentecostal tent revival and quoting a minister who said, "When things are too dangerous to say, sing." The Memphis native carried his Christian beliefs throughout his career, often returning to the studio to record gospel albums and introducing hymns to his concertgoers. It appears the film will address the influence of faith on his life. Having sold more than 500 million albums, it was the gospel recordings, "He Touched Me" and "How Great Thou Art," that earned him three of his GRAMMY awards.
According to the official synopsis of "Elvis", the film explores the life and music of Elvis Presley (Butler), seen through the prism of his complicated relationship with his enigmatic manager, Colonel Tom Parker (Hanks). The story delves into the complex dynamic between Presley and Parker spanning over 20 years, from Presley's rise to fame to his unprecedented stardom, against the backdrop of the evolving cultural landscape and loss of innocence in America. Central to that journey is one of the most significant and influential people in Elvis's life, Priscilla Presley (Olivia DeJonge).
The film's producers are Luhrmann, Oscar winner Catherine Martin ("The Great Gatsby," "Moulin Rouge!"), Gail Berman, Patrick McCormick and Schuyler Weiss. Courtenay Valenti and Kevin McCormick executive produced.
"Elvis," directed by Baz Luhrmann, will release June 24. Watch the first trailer below: