Roadside Attractions has released the first look at its new family dramedy "Gigi and Nate," which profiles the special bond between a young quadrapalegic young man and his service animal. Starring Marcia Gay Harden, Charlie Rowe, Josephine Langford, Hannah Riley, Zoe Colletti, Jim Belushi, and Diane Ladd, the film will release in theaters on Sept. 2.
The first trailer showcases the adjustment period when Gigi arrives in the home and ramps up the emotional drama as the monkey's presence draws too much unwanted attention. "Gigi allows me to live my life to the fullest every single day," Nate (Rowe) says. The movie is inspired by true events.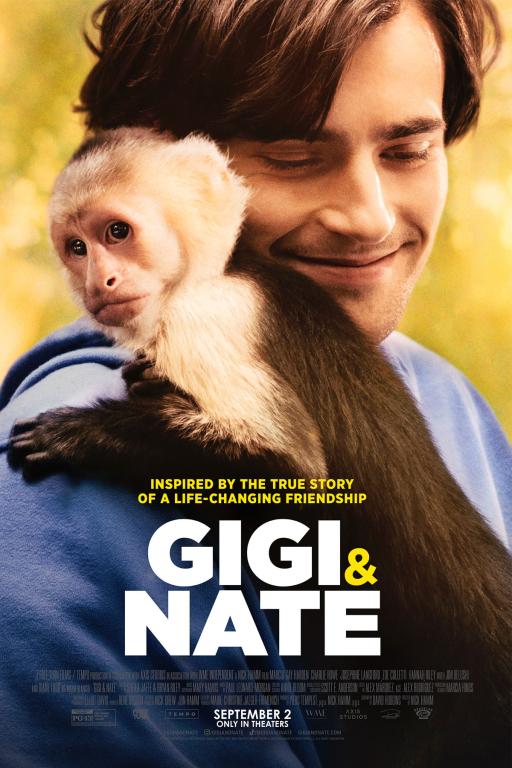 The official synopsis follows:
Nate Gibson's life is turned upside down after he suffers a near-fatal illness and is left a quadriplegic. Moving forward seems impossible until he meets his unlikely service animal, Gigi – a curious and intelligent capuchin monkey – who helps Nate find what he needs most: hope.
The film, directed by Nick Hamm and written by David Hudgins, will release on Sept. 2.