Zachary Levi, known for his starring roles in "Shazam," "American Underdog" and the television series "Chuck," pulls back the curtain on his mental health journey in the bravely honest book "Radical Love," which was released this week from Harper Horizon. Along with paralyzing depression that followed him even during his Hollywood breakthrough, he reveals the childhood trauma he overcome by embracing "radical love" through Jesus Christ.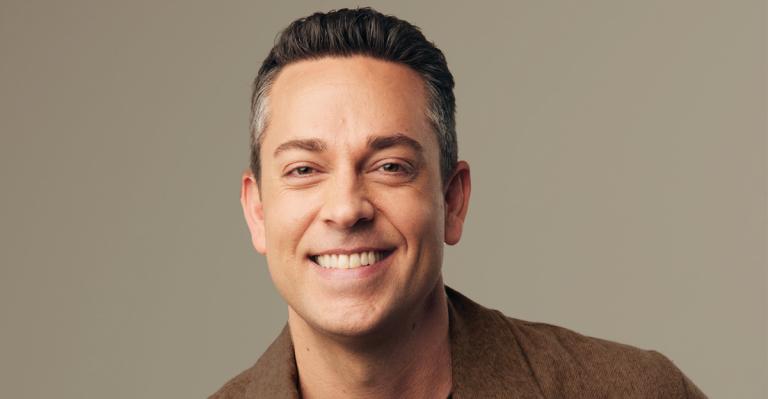 That love, Levi says, demonstrates itself through forgiveness and acceptance, even those who seem to deserve it the least.
"There is a human being on the other side of this abuse, your abuser, as horrible as their actions may be, as even evil as their actions may be, (they are) still a child of God," he said. "That is why Jesus kept saying these things. He kept saying to pray for your enemy or to love your enemy and pray for your persecutor. You know, it's radical, what He was saying was radical then and it's radical now, but it's only radical because we can't wrap our heads around the idea that people who do bad things are still humans that are deserving."
Levi had fielded offers from publishers before, but he never felt a strong desire to write a memoir. This time, it was the hope of inspiration that changed his mind. As he recovered from a mental breakdown prior to landing his starring role in "Shazam!, he confessed his mental state to the PR team, asking their permission to share his mental health journey during interviews. Soon, Harper Collins contacted him with an idea.
"(They said) 'We think that's the book, we think talking about that journey could really help other people'," he said. "When they told me that I said, 'Yeah, you know what I think? I think that could be true. I think that if we can do this right, then maybe just me sharing my story might not just be cathartic for me, but something that really helps other people to feel like they can share their story, and not feel so alone. That is ultimately one of the big lies of mental illness, that you're alone."
Levi further explained, "if you're someone who's survived walking through the fire, then you take pails of water back for those who are still in it."
In "Radical Love," Levi's mental journey and recovery is framed by his strong faith in God, rooted in him at an early age and manifesting strongly during his recovery.
"I've always had a really strong portion of faith ever since I was a little kid," he said. "I could feel in my bones that there is a God and that God loves me, and there's purpose, my life can have purpose. When you look at it, just from a number's perspective, very few people get to have a dream when they're four, and still get to live that dream when they're, you know, 40."
As he suffered his mental breakdown, Levi faced a crisis of faith that he likened to a "spiritual darkness" where he came to the end of his faith. He felt abandoned and alone, and although recovery started arming him with helpful information, he didn't feel deserving to be restored.
"It was all very helpful and instructive, but I realized that you can learn anything under the sun, but if you don't think you're deserving of applying it to your life, then what's the point?" he said. "I didn't think I was worthy of that love, no matter how much I had preached it throughout my life that God loves us. I still did not feel like I was worthy of that love."
Looking back through his own experience of restoration, Levi sees the "radical love" and forgiveness of Jesus that helped put his life back together and provides the best hope for humankind. It begins with those closest to us, but then it moves into our towns, communities, and the world.
"Can we also then radically, accept, forgive and love those who are in other nations, tribes, faiths, whatever people that are, we've been at odds for thousands and thousands of years?" he questioned. "It's all because we continue to carry hate and fear toward one another, as opposed to love without boundaries. That's how my faith has been a part of what this is, our understanding all of that. It really put Jesus's words into a whole other context, 'There is none righteous, not one.' There isn't."
Following the release of "Radical Love," Levi's next big project is "Shazam: Fury of the Gods," arriving on December 21, 2022. Reflecting on his role as the anchor of a blockbuster superhero franchise, the actor is still in awe of God's grace.
"It's not lost on me that God saw fit to bless me with this role of this child who couldn't grow up, a man child, that loves, that has heart, and has humor," he said.
"Radical Love" by Zachary Levi is currently available in Hardcover,  eBook, and self-narrated Audiobook.
DEWAYNE HAMBY is a communications specialist and longtime journalist covering faith-based music, entertainment, books, and the retail industry. He is the author of the book "Gratitude Adjustment." Connect with him at on Facebook, Twitter, YouTube or InstaGram.