A year ago, Phil Stevens left a comfortable job as a creative director for a large church because he felt God calling him to be an industry leader in the faith-based filmmaking industry. After a quick confirmation, Stevens launched Missio Dei Films, committed to bringing diversity to faith-based entertainment with production headquarters in Atlanta. Autumn Bailey-Ford ("On a Wing," "A Prayer Through the Glass Darkly"), a seasoned producer, has joined as producer and is serving on the advisory board. The company's first project, "The Send Off," a female-led drama, directed by Stevens, will start production in January.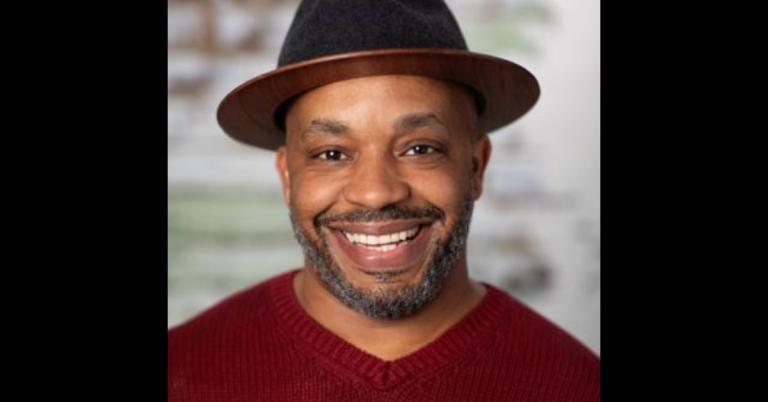 In this exclusive interview, Stevens, who won Best Short Film Director award of the 2020 International Christian Film & Music Festival for his writing and directing in "Something Blue," talks about the transition from pastoring to filmmaking, the miraculous way the funds poured in for this new chapter, and what audiences can expect from Missio Dei Films.
Phil, can you talk a little about how the new company came to be and how you were prompted to launch?
Sure, the company's name is Missio Dei Films, and we landed a pretty large investment pool of money to do a slate of faith-based, values-based feature films for the next couple of years. How it came about was that I heard from God in the middle of a church service. When I was on staff at a church, he said, "I know I've been stirring in you to not write and direct films only, and you've been patiently waiting to hear from me." And sure enough, he said, "You're going to start a faith-based film production company. You have to make a whole slate of projects, and I'm going to fund it." Then a stranger came up to me about two minutes later, and said, "I don't know you, and this is strange. But God said, Whatever he told you to do, you need to go do. Do not be afraid, and you cannot fail." So, I cried like a baby in front of the stranger and told my wife. She was really excited. Shortly, after a couple weeks, after I met up with some folks, one of them happened to be our money guy, who landed us a few investors that were already interested in faith-based films.
It's incredible how God works.
Yeah, it's more than I deserve. You know, this was kind of a 10-year promise that he had made to me when a TV series that I was pitching years ago to Fox didn't work out. So, I just kind of gave up on the dream. And sure enough, when he thought I was ready, when it wasn't about me and having my name it lights anymore, and it was about making content that would glorify him and bring people to the cross, things changed. He thought I was ready.
What do you have in the pipeline?
So, we've got a first film called "The Send Off," a film about a woman, a very angry, sore, bitter woman who murdered her ex-husband and his new wife, which is her best friend. She ends up on death row, and in death row, you are there for about four to six weeks until the governor says it's your time. And while she's waiting, there's another voice on the other side of the wall. The prison doesn't know that they can hear each other and this other woman on death row gives her a different perspective on life, which is peace in Jesus. What this woman wants is forgiveness, but what she thought she wanted was to die.
Why do you think that we're seeing this new push of faith-based entertainment?
I think we've gotten to be a very consuming population. We want to be entertained with the media and all of the access to different social media platforms, and the Internet has just given us so much content. With all of the streaming platforms, you don't know which one to start subscribing to. You think you have them all, and another one comes out. But believers want to see some content that isn't going to scare us or just be influenced by the world. We want to be entertained. But we want content that's safe for the family and safe for our own minds and our own well-being that doesn't come to us and send us in the wrong direction. Why can't we also have content that we desire to see as well, that is inspiring, content that just comes and lift us up instead of discourages us? And content that is so focused on greed and sex and violence? Why can't we have content that leaves us on a happy note at the end of the day? So, I think that's why Christians are really excited about things like Pure Flix and Affirm Films and Sony pouring funds into this a new set of, or a new genre of faith-based films and entertainment.
For more information on Missio Dei films, visit the company website.