A few years ago, I wrote the cover article for Comment Magazine's annual "Making the Most of College" issue. While it is written to college students, the principles of how the image of God provides our identity in our work is applicable to everyone.
By special arrangement with Cardus, I've been given permission to provide this to our readers here at Reintegrate.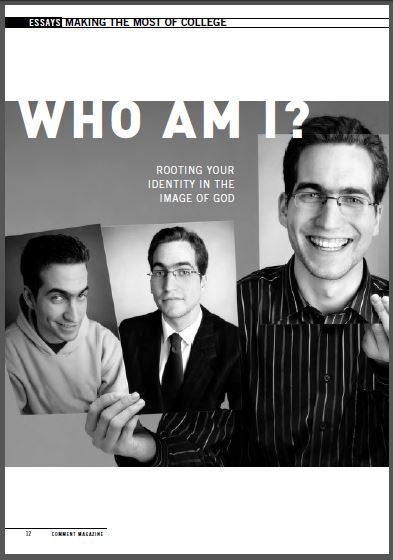 Originally in Comment Magazine, September 2008, published by Cardus.