Where Are We? & What Still Needs to Be Done?
October 24-25, 2014 | Boston MA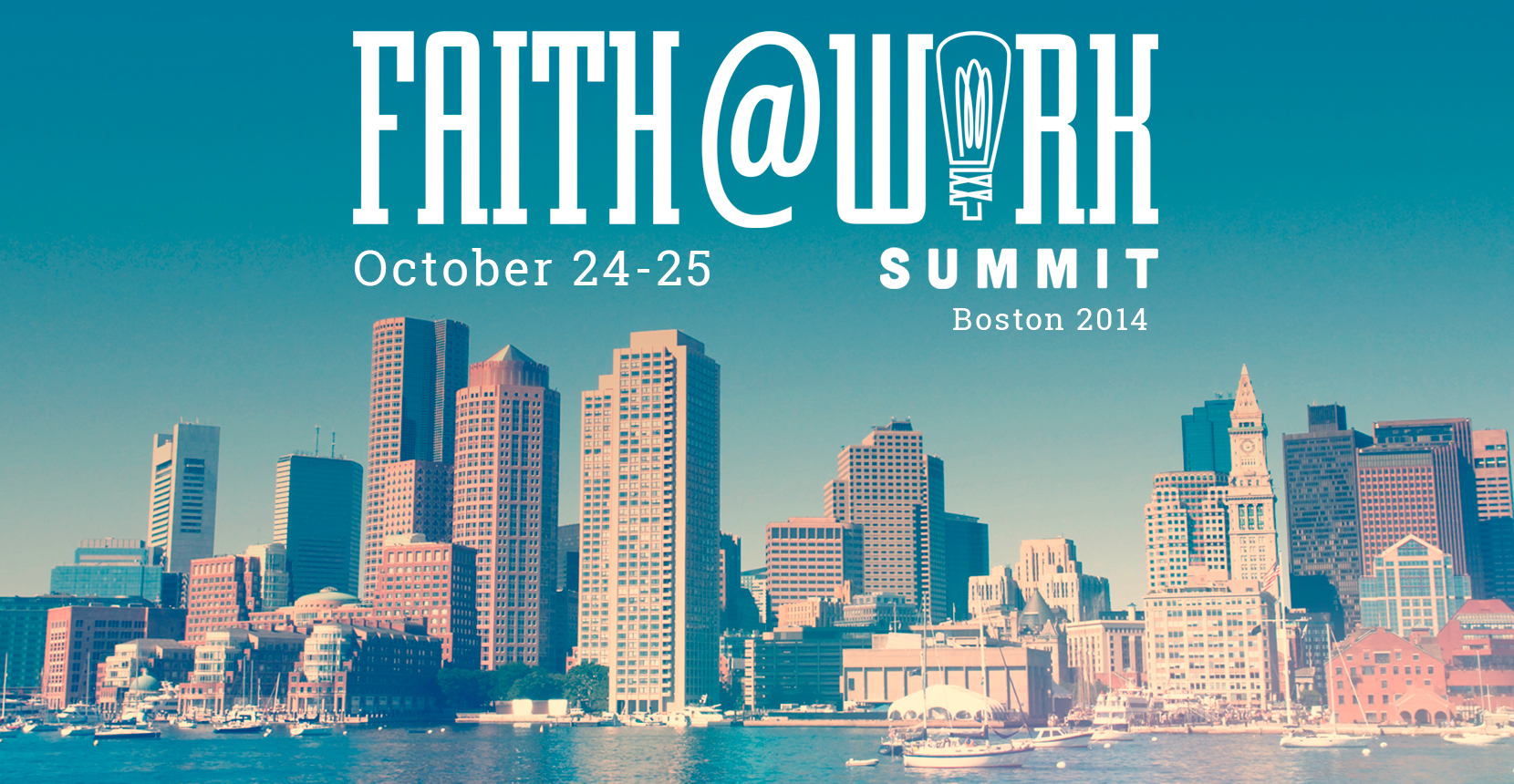 A renewed commitment to faith at work integration has emerged in the workplace and the church over the past decades. The literature on faith at work is booming, as are initiatives at seminaries, business schools, workplace ministries, and in traditional and new media. This appears to be the work of the Spirit, no one person or organization in the lead.
So where are we now?  And what still needs to be done?
On October 24 and 25, 2014, a seminary, a technology school, a business school, and a foundation join forces to convene a summit to address these two over-arching questions.
The purpose of the summit is to gather active leaders and participants in the faith at work movement to assess the state of the movement (achievements, needs, obstacles, opportunities, and resources) and together to develop an agenda going forward for individuals in the workplace, churches, marketplace ministries, seminaries and Bible schools, and universities and business schools.
This is a working conference, not a celebrity or performance-oriented event. All speakers, leaders, and organizers are donating their time and effort. We welcome and encourage every voice in attendance to help shape our understanding and our sense of agenda going forward.
For more information on speakers, workshops, and talks, please visit the official event page here. 
[button size="large" align="center" link="http://fwsummit.org/" linkTarget="_blank"]Register[/button]