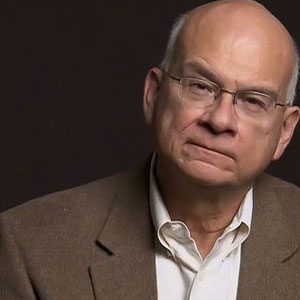 In this video, Tim Keller shares the biblical truth that all Christians are engaged in God's work, not merely Christians working in full-time pastoral ministry. When a baker bakes bread or a musician writes beautiful music, they are the means through which God provides food and art to the world.
He makes the case that since Christianity believes that all work has dignity and should be celebrated, Christians must not divorce their faith from their work. We cannot bifurcate what we confess on Sunday from how we actually live the other six days of the week. Every profession will possess unique challenges that Christians must learn how to navigate in order to glorify God in their specific field.
https://www.youtube.com/watch?v=rTVIvdBIuLE
This lecture was given as part of the Gospel & Culture Lecture series featuring Dr. Timothy Keller.
Tim Keller is the Founding and Senior Pastor Redeemer Presbyterian Church. Redeemer has become especially effective in reaching Manhattan professionals from many diverse occupations and cultural backgrounds. He is the author of several books, including The Reason for God, Counterfeit Gods, The Prodigal God, and his must-read book on why work matters, Every Good Endeavor: Connecting Your Work to God's Work.