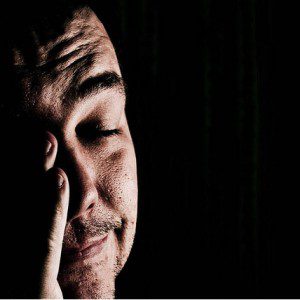 In interview after interview with pastors in the Missional Church movement, I'm hearing more discussions about what is being called "Missional Fatigue."
In a recent post at his blog, The Exchange, Ed Stetzer featured a video interview he did with Matt Carter. In 2002, Matt Carter and Chris Tomlin planted Austin Stone Community Church in Austin, Texas.
From a humble beginning as a core team of 15, the church has grown to over 7,000 attending each Sunday. Matt now serves as the Pastor of Preaching & Vision at the church.
They discuss "Missional Fatigue," its cause and its solution. Watch this four-minute video:
I love to hear pastors that are intentional about creating missional communities talk about their calling and craft. We need more pastors that will think deeply about what it must look like to be missional in 21st Century North America.
In this interview, we hear the familiar refrain about "missional fatigue." Pastor Matt Carter says,
"I'd be willing to bet that if you go to some of these countries where it is more difficult to be a Christian – whether it's China or whether it's Afghanistan – I just would be willing to bet that they don't struggle with missional fatigue. Because their identity is: that's who they are, they are Christians, that is their life. And everything else is kind of secondary.

I think that as Americans, we really deeply struggle with our identity. I think, kind of, first and foremost, we are parents, and we have jobs here in this place, and that kind of saps our time. And so this idea of living in community together and being the church together really takes a back seat.

So the answer to your question is: We do experience missional fatigue. There are people that will run hard in missional community for two or three years and you'll hear them raise their hand and say, 'Man, I need a break.'"
So what is the solution to missional fatigue that Ed and Matt offer?
Less mission. Have them serve as a missional community less often.
The insinuation that Matt Carter makes is that we Americans cannot be as missional as our brothers and sisters in other countries because our identity (sadly) is found less in Christian mission and found too much in our families and our jobs. So the only way to get Americans to be more missional is to ask less of them than those who have their identities fully shaped by being Christians involved in mission.
Again, their solution: We'd rather Americans be in missional communities in some way rather than in no way, so… Ask them to do less missional community service for the sake of those around them.
I propose a different solution to Missional Fatigue.
There's a better, more biblical way to overcome missional fatigue. It is this: Develop a full, robust theology of vocation.
Teach that God has called his people to participate in his mission in 
every aspect
 of their lives 
– certainly 
their church life and their joint-service to others as a church community, but also their families and their jobs. In fact,
everything matters for the mission of God in the world. 
Encourage them to see that God wants to do things through them at their workplace, in their kids' school, in their community's civic events and organizations. With their neighbors and with their co-workers. With their kids and their kids' friends. With their friends in their missional church community and their friends who want nothing to do with the church. With their evangelism and with their service for the common good.
In this paradigm, family and work are no longer distractions to what the church (for far too long) has determined to be the "real ministry" (i.e., that which the pastor has determined we must do together as a body of believers), but they actually are seen for what they are: Integral to the mission of God in the world.
Instead of pastors beating their heads against the wall about "these weak Christians who just don't want to do mission because they have 'missional fatigue,'" realign your church's mission to what the Bible teaches it is: participating with God in his redemption of everything in this world (primarily the salvation of people) through living Christianly in the various callings (vocations) that God has given his people.
Encourage your people to live this way in their normal everyday lives. Honor that God has these people on mission already and that you don't need to add too much to that mission. Teach them to be intentional in the mission that God has already placed them. Show them how to be missional in their various vocations.
Most of them have spent far too much time and resources pursuing a vocation in which they want to serve God for pastors to say, "Oh, that's just secondary to the real mission. You're being distracted. You need to see your life's work as not nearly as important as what we are doing as a church community." They are becoming fatigued because in addition to what God has already called them to do, pastors are telling them that they must not only do even more, but that their primary calling really doesn't matter.
Do not heap extra mission onto the mission that they already have, or you are the one responsible for creating their "missional fatigue." Don't blame them for what you are responsible for doing.
---
Image by Henti Smith. Used with permission. Sourced via Flickr.