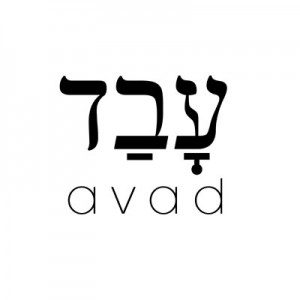 Genesis 1 does not explicitly use the term "work," but in the creation account recorded in Genesis 2, the word becomes much more central.
In verse 5, the text says that there were two reasons why shrubs and plants had not yet appeared: God had not yet sent rain, and more significantly to our study,
"There was no one to work (ʿavad) the ground."
God's creational intention for humanity was that we were to work. This, it should be noted, is before the events recorded in Genesis 3, so work is not a consequence of the Fall.
A second, and very significant use of the word "work" is found in Genesis 2:15,
"The LORD God took the man and put him in the Garden of Eden to work it and take care of it."
The Hebrew words in the original text of Genesis 2:15 for these English words (work and take care of) areʿavad and šamar.  Šamar (the second word found at the end of verse 15) means, according to the Theological Wordbook of the Old Testament, "to exercise great care over."
"It means to treat something (or someone) seriously as worthy of devoted attention…This makes it clear that the main point of our ruling the earth is for its benefit, not our own." (Christopher Wright, The Mission of God's People)
One Word Can Mean So Much
The first word, ʿavad, also found in verse 5, is translated in Genesis 2:15 in a number of ways in English translations: "work" (ESV, NIV), "tend" (NKJV, NLT), "till" (NRSV), "dress" (KJV), and "cultivate" (NASB).  ʿAvad appears many times in the Hebrew Old Testament.
A study of the NIV discovers that the word is translated in various ways, depending on the context.
In The Ten Commandments, the word is used for our work week: "Six days you shall labor (ʿavad) and do all your work, but the seventh day is a Sabbath to the Lord your God." (Exodus 20:9-10) Sabbath rest comes after six days of labor.
Earlier in the Exodus tale, God told Moses: "Go to Pharaoh and say to him, 'This is what the Lord says: Let my people go, so that they may worship (ʿavad) me." (Exodus 8:1)  The Israelites' days of working in slavery under Pharaoh were over; they would now worship only the Lord.
Later, Joshua pronounced these words: "But as for me and my household, we will serve (ʿavad) the Lord" (Joshua 24:14-15) Joshua exhorted God's people to abandon serving other gods, and serve the Lord
If one word encompasses worship / work / service, then what God must have in mind for his people is for us to live lives that are totally integrated.
All of our life is meant to be ʿavad!
This concept is carried over to the New Testament when the Apostle Paul wrote, "So, whether you eat or drink, or whatever you do, do all to the glory of God." (1 Corinthians 10:31)
According to Paul's words in Romans, a believer's entire life, what we do as work or service, both ethically and physically, is to be offered to God "as a living sacrifice, holy and pleasing to God—this is your true and proper worship." (Romans 12:1).
How can we begin to shift the paradigm of our lives to see it all as opportunities for ʿavad?
---
Graphic by CreativeHut for Reintegrate