Best Practices for Pastors (Part 3).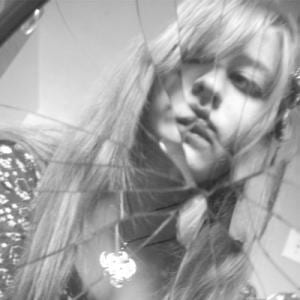 For my doctoral dissertation, my research discovered how pastors lead congregants to participate in the mission God through their vocations. Based on that research, I've identified some best practices for pastors who would like to see their congregants live as whole-life disciples, where every aspect of their lives are participating in the mission of God in our world.
The four-chapter gospel story (Creation / Fall / Redemption / Consummation) explains that humans, in our essence, are created in the image of God.
26 Then God said, "Let us make mankind in our image, in our likeness, so that they may rule over the fish in the sea and the birds in the sky, over the livestock and all the wild animals, and over all the creatures that move along the ground."
27 So God created mankind in his own image,
in the image of God he created them;
male and female he created them.
28 God blessed them and said to them, "Be fruitful and increase in number; fill the earth and subdue it. Rule over the fish in the sea and the birds in the sky and over every living creature that moves on the ground." (Genesis 1:26-28)
We Seek Our Identity in the Wrong Things
As the interview data showed, many Christians still struggle with finding their identity in the wrong things, especially in their work. The pastors I interviewed said that they often deal with the challenge of how so many Christians have succumbed to idolatry in their work.
One pastor shared the typical confrontation he needs to make.
"Especially with people my age (mid-40s to 50s), who have been trained to find their identity in their work—I know this well, because I struggle with it too—I have to have hard conversations about how they need to reassess their understanding of who they are, as an image-bearer and as a child of God. That their success at work does not determine whether or not they are a worth-while human or Christian."
Another pastor shared his theory as to why so many Christians fall into this trap.
"I think that we have unwittingly been subverted by the prosperity gospel, where a good Christian is a success in their work, they have a wonderful home and family, they drive a nice car. It's idolatry."
Putting the Cart Before the Horse
It makes sense that we easily fall into the trap of finding our identity in our work. What we do is so intimately tied into who we are. God made humans in the imago Dei "so that…" they would do the work that humans are called to do in the Cultural Mandate.
But what must be taught very clearly and reinforced over and over again is that what we do flows out of the fact that we are image bearers, not the other way around.
We do good work, bringing glory to God as we seek to bring flourishing and justice into our spheres of influence, because we are people created in the image of God! This is the work God has for us to do.
But what we do is not who we are.
We are image-bearers, or as the New Testament puts it even more intimately, we are God's children. Loved by God for who we are, not for what we do.
---
Image by [hailey]herrarasaurus. Used with permission. Sourced via Flickr.