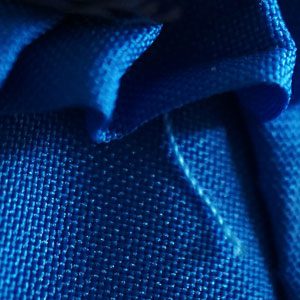 My doctoral mentor, Steven Garber, did his doctoral research on how people were able to sustain spiritual growth from college through their twenties. He wrote about this research in a profound popular book called The Fabric of Faithfulness.
He describes his methods and findings:
"Each person responded to a series of questions that asked them to reflect on their 'cares and commitments' at this point in their lives, and what had happened during their university experience that gave 'shape and substance' to them. In a variety of ways, this question was asked again and again: What is the relation between how you are living today–particularly your sense of what is most important, what you most care about–and the tapestry of influences on you during your university years?…

…As the stories were told, during the critical years between adolescence and adulthood they [those that thrived and continued to live out their vision of a coherent life] were people who (1) formed a worldview that could account for truth amidst the challenge of relativism in a culture increasingly marked by secularization and pluralization; (2) found a mentor whose life 'pictured' the possibility of living with and in that worldview; and (3) forged friendships with folk whose common life offered a context for those convictions to be embodied."
In my fourteen years of doing college ministry, these three things have been the roadmap for my work. And these key components of spiritual formation are not just applicable to college ministry, I submit that they can (and should) be the anchors for any church ministry as well.
Biblical Worldview
The first major need is a Biblical Worldview. Christians need to see that all of life is meant to be under the Lordship of Christ, Including their careers, their purchasing habits, their sexuality, their marriages, their participation in seeking the to bring blessing to their communities, and their reaching out to people with the love of God in Christ. A biblical worldview reframes all of life under the rubric of the biblical story of Creation, Fall, Redemption, Consummation.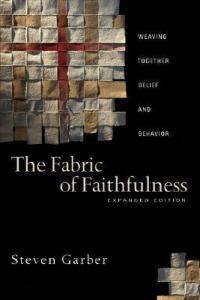 A healthy ministry trains Christians in how to read and study the Bible on their own and in groups. Christians are encouraged to see themselves as the image of God, finding their identity in who God has made them, not what the culture says they should be or shouldn't be. They are encouraged to dispense with the false dualism that makes some things "spiritual" and other things "secular."
We are to help Christians to see
all of life
as spiritual.
Mentorship
The second necessity for sustained spiritual growth is Mentorship. The pastor should invest in developing leaders through caring for them in loving relational mentorship. The mentorship is then passed on to other Chistians – leaders helping other leaders to become all that God want them to be.
A pastor should try to enlist older church members to care for the spiritual development of younger church members. The local church has a unique opportunity for multigenerational ministry.
Community
The third thing needed for sustained spiritual growth is Christian community. Many churches have committed to some form of small group ministry. Intentional community should include, but not be limited to the following:
Encouraging
Encouraged to holy living, to participate boldly in God's mission, to become an integral part of the local church, to be good at their work, and to love God and love others in a radical way.
Equipping
Equipped to do spiritual disciplines, to work for God in every aspect of life, and how to develop and keep deep and intentional relationships.
Sending
Our congregants have already been "sent" into the mission field of their workplaces, their neighborhoods, their families, their college campuses, etc. to participate in God's mission there. We need to help each individual make the connections between who God has made them to be and what God wants them to do in those various callings. And these callings are continually changing in the various stages of their lives. We need to send our people into participation with God's mission in and through their work.
Witnessing
We should, of course, encourage Christians to live authentic lives submitted to the Lordship of Christ, so that their witness can be so transformative and impactful that they will have the opportunities to share with people the hope that is within them.
---
Image by Rosmarie Voegtli. Used with permission. Sourced via Flickr.