The joy of knowing that God wants to be with you!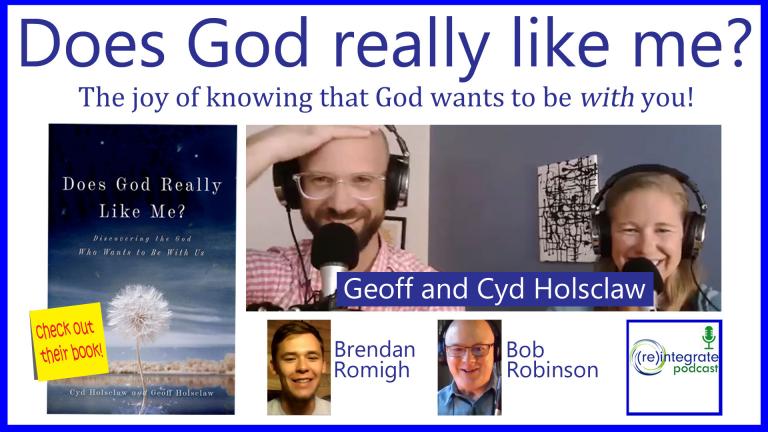 Sure, God "loves" me… but… Does God LIKE me?
So many of us Christians feel that God is angry with us, or disappointed in us, or even disgusted with us. We are grateful for Jesus Christ, who acts as some sort of go-between, a shield from a God who does not like us but has to "love" us because of the cross.
In this podcast, Cyd and Geoff Holsclaw explain to us that this is a severely warped understanding of who God is, what God has been doing and continues to do in our lives, and how we are meant to relate to God.
God not only loves us, but actually wants to be with us, and he wants us to work with him in the "family business."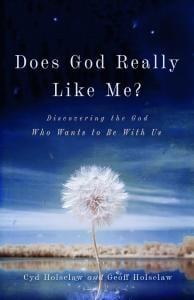 Cyd and Geoff are the co-authors of Does God Really Like Me?: Discovering the God Who Wants to Be With Us (InterVarsity Press, 2020), a warm, engaging book, filled with clear teaching from the Bible, personal stories, and practical helps for their readers to find the joy of being God's presence and working with him to bless the world.
Geoff Holsclaw is Affiliate Professor of Theology at Northern Seminary in Lisle, Illinois. Cyd Holsclaw is a ministry and life coach and spiritual director. They are Associate Pastors of Youth and Family at Vineyard North in Grand Rapids, Michigan. They've been married for 20 years and have two teenage boys, Soren and Tennyson.
Check out more from Geoff Holsclaw: http://geoffreyholsclaw.net/
Thanks for listening! If you like this podcast, please write a quick review at Apple Podcasts or your favorite podcast app to encourage others to listen too.
Go to https://www.re-integrate.org/ for years' worth of articles on reintegrating your callings with God's mission, resources for further learning, links to the Reintegrate YouTube channel, and more.
On Reintegrate's podcast page, you'll find ways to email us or call us to comment on this podcast.
Please buy the book from our good friends Beth and Byron Borger, independent booksellers at Hearts & Minds Bookstore.
https://www.heartsandmindsbooks.com/booknotes/
Listen to the podcast on your favorite app