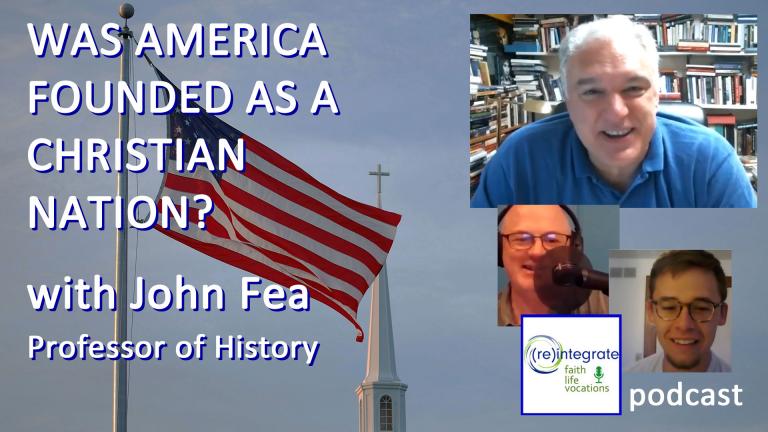 Listen to the podcast on your favorite app

America's History
The idea that America was founded to be a Christian nation is a presumption that many evangelical Christians have. It is no wonder, since so many conservative preachers and teachers perpetuate the myth, including Robert Jeffress, Eric Metaxas, and David Barton.
Dr. John Fea, Distinguished Professor of American History at Messiah University, wrote a detailed history book on the subject and provides insight and analysis on what the founders actually believed and what they were attempting to do in the founding of the United States.
He says that Christians should be seeking the truth about history, and not allow those with political agendas to use the past for their purposes. If we are going to have a positive influence in our country, it should not be based on a foundational myth.
Dr. John Fea received his Ph.D. in American History from Stony Brook University, and before that his Master of Arts in Church History and Master of Divinity from Trinity Evangelical Divinity School. He is a sought-after writer and speaker and has written for several publications, including The Atlantic, Christianity Today, The Washington Post, USA Today, Fox News, Vox, Religion News Service, and several other publications. He has appeared on NBC News, CNN, C-SPAN, MSNBC, NPR, and dozens of radio programs across the country.
Dr. Fea has a very popular daily blog called "The Way of Improvement Leads Home" which offers reflections at the intersection of American history, religion, politics, and academic life.
He also hosts a podcast with the same name.
His books include the book he named his blog and podcast after, The Way of Improvement Leads Home: Philip Vickers Fithian and the Rural Enlightenment in Early America. He has also written a college textbook titled, Why Study History?: Reflecting on the Importance of the Past.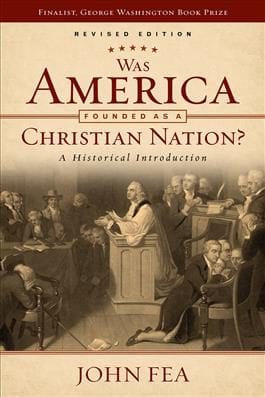 The book we discuss in this podcast is Was America Founded as a Christian Nation?, written in 2011 and revised in 2016 (WJK).
Please consider purchasing these books from our friends Beth and Byron Borger, independent bookstore owners of Hearts and Minds Bookstore.
Thanks for listening!
Go to re-integrate.org for years' worth of articles on reintegrating your callings with God's mission, resources for further learning, links to the Reintegrate YouTube channel, and more.
On Reintegrate's podcast page, you'll be able to subscribe to the audio podcast and find ways to email us or call us to comment on this podcast.
---
Photo of flag and church steeple by Brad Dodson on Unsplash.