As I teach discipleship, I want to create visual tools to help people grasp the various dimensions of being a disciple of Jesus Christ.
This is what I'm using this year: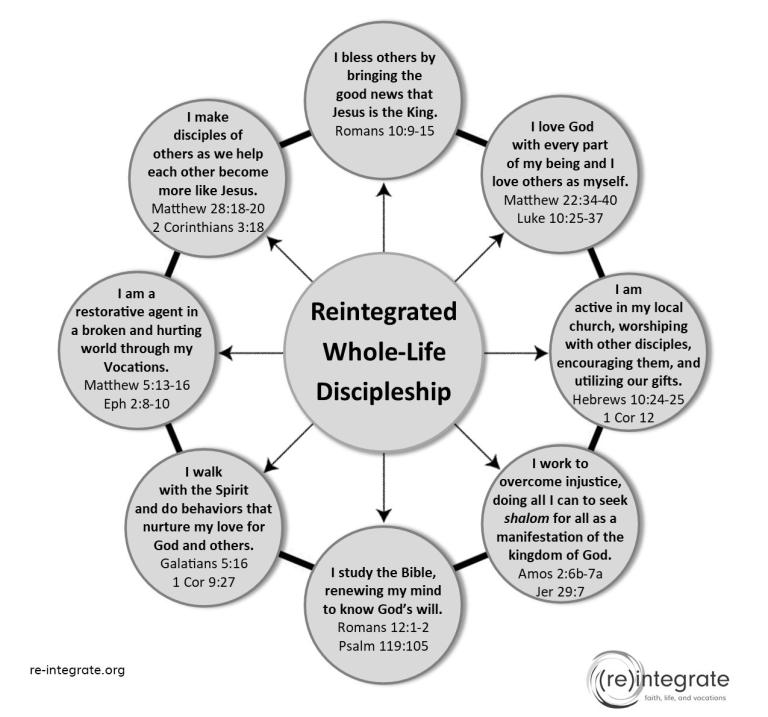 The word 'disciple' means 'learner' or 'pupil.' But here's the key: A learner or pupil of Jesus, not some human, not some preacher, not some professor, not some author, not some celebrity, not some mystic guru. We are called to be apprenticed by Jesus.
And we are called to submit to Lord Jesus in every aspect of life. Jesus wants us to be "whole-life disciples," where we have reintegrated our Christian faith with all of life.
There may be other aspects of life that could also be included in this, but here are at least eight things that we can focus on to be reintegrated whole-life disciples.