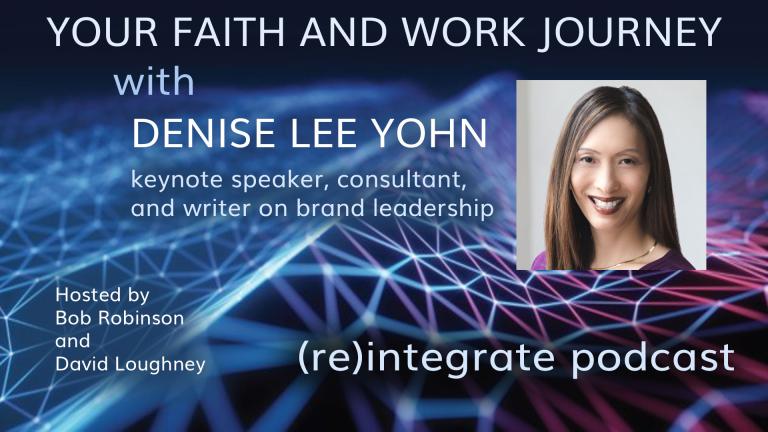 Denise Lee Yohn is a keynote speaker, consultant, and writer on brand leadership. She has led seminars at such places as Facebook, Lexus, the NFL, and more. When she started her professional career, Denise also became a Christ-follower — and ever since then, she's been passionate about reintegrating faith and work. She is the director of the Faith & Work Journey, a spiritual formation and professional development experience. She founded the Marketplace Ministry at Harbor Church in San Diego and serves as a founding leader of Vision Pathways, a two-year discipleship and career program that equips recent college graduates to follow Jesus in all of life. She is a popular speaker at Christian organizations and conferences, has contributed to The Gospel Coalition and De Pree Center, and has served as an advisor to the Theology of Work Project.
>> Thanks for listening!
Your hosts for the Re-integrate Podcast are Dr. Bob Robinson (@Bob_Robinson_re) and David Loughney (@David_Loughney).
Go to re-integrate.org for the latest articles on reintegrating your callings with God's mission and online resources for further learning. You can also find out about a Bible study book that you can use in your small group or personal devotions: Reintegrate Your Vocation with God's Mission.
On Reintegrate's podcast page, you'll find more episodes and ways to email us to comment on this podcast.
Music provided by Brian Donahue.