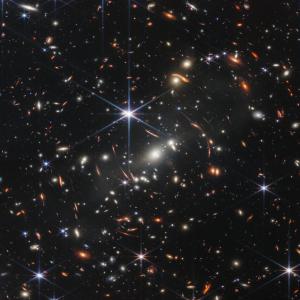 The James Webb Telescope captures the imagination of the world. As images roll in from the largest optical telescope in space, scientists and theologians alike look for signs from the heavens.
NASA has plans for the telescope to "study every phase in the history of our Universe, ranging from the first luminous glows after the Big Bang, to the formation of solar systems capable of supporting life on planets like Earth, to the evolution of our own Solar System."
Here's a sampling of what faith thought leaders are writing and saying about the James Webb Telescope.