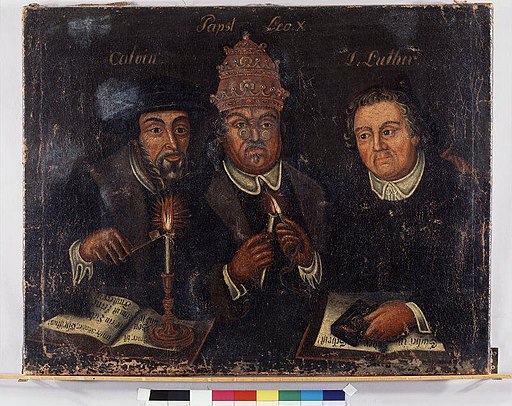 Was Martin Luther an antisemite who was Hitler's favorite theologian? Was the Protestant Reformation the golden age of Christianity, or was it a dark time when Christians killed other Christians because of their beliefs?
Apostates Anonymous Podcast hosts Matthew Distefano and Keith Giles recently tackled these questions and more at the beginning of their podcast episode "Are We Done With Theology?"
The irony of leading off with these subjects was not lost on the hosts, whose topic for the day was why the two Progressive Christian authors don't talk about theology or write about theology much.
The brief dive into theology started with a conversation around historic Christianity and the tendency people have now to downplay atrocities and bad religion associated with revered theologies.
Distefano pointed out that Christians might want to examine why throughout history it's often been Christians wielding power over others and literally burning people at the stake.
"It should make you pause and go, 'yeah, all the people doing all the burning is my team,'" he said.
Distefano noted that he has been done discussing theology for a while, while Giles said it was newer for him to come out and say he was done with theology.
Giles added that he did write a blog post a couple of months ago where "I kind of just said I was kind of done with the Bible and living my life around what the Bible says or doesn't say."
Check out the podcast below and listen to why these two Progressive Christian heavyweights are shunning theology, why Jesus might be cooler and more interesting than the old-school Christians portray him as, and how in the Bible Jesus seemed to be pushing back on people worshipping him.