By Brian K. Pennington.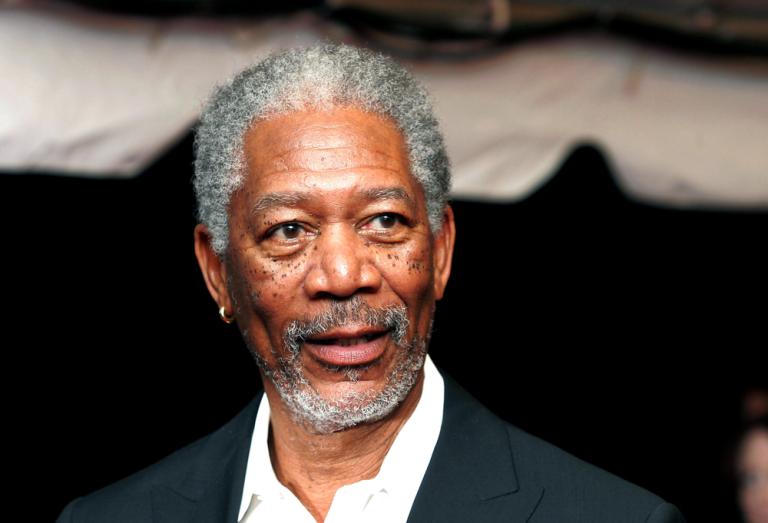 God sells. As we rediscover every spring and winter, when grocery store check-out aisles, lined with the special issues of major news magazines, announce "new" discoveries about Jesus' resurrection or the identity of the three wise men, the infotainment industry knows that audiences love religion. Last night, the National Geographic Channel debuted its own attempt to grab a piece of the god market, but they went big: NG didn't just hawk God. They got the Voice of God himself, veteran Hollywood actor, Morgan Freeman, to hawk God. You knew they weren't messing around.
With five episodes planned for the first season, "The Story of God" takes a topical approach to what promises to be an exercise in old-fashioned, world-religions-style comparison. Death, End-of-the-World, Creation, God, Evil: one episode dedicated to each of these topics, each with Freeman jetting around the planet to exotic locales, effecting earnestness and wonder, interviewing historians, archaeologists, and religious leaders to answer his Really Big Questions.
If the debut episode is any indication of what's to come, for National Geographic, religion is noble ideas, eternal questions, and solutions for persistent human fears. Its texts and archaeological remains provide a record of humanity's quest for meaning. The narrative is replete with sweeping, grandiose language: Freeman says he is "embarking on an epic adventure," "the ultimate quest to uncover the meaning of life, God and all the questions in between."
The first episode's discussion of death, the afterlife, and ongoing relationships between the dead and the living took Freeman to Mexico, India, Egypt, and to his hometown in Mississippi as well as to New York City to interview a prominent Near Death Experience (NDE) researcher. What did he discover? That some cultures (Mexico and Egypt) maintain relationships with the dead for the benefit of the living; some (India) aim to transcend death; and one religious tradition in particular that has overcome death by a sacrifice that covers us all. Guess which one that is?
What "The Story of God" has promised us so far is little beyond the well-worn tale of distinct traditions, each associated with a geography, engaged in a timeless confrontation with humanity's most persistent questions, with a little pandering to a presumably predominantly Christian audience. What happens after you die? Why is there evil in the world? Where did we come from? The answers from around the globe and throughout history, according to the Voice of God, are both different and the same. If each answer reflects some richly colored cultural backdrop, together they all point to some collective human wisdom. In the case of Episode One, it is, in God's rich baritone, that, "No matter what our faith, we can all become eternal, like the stars."
Yawn. As one voice in the Twitterverse put it:

It's not like they didn't try to sexy it up a bit: there is a gory re-enactment of Aztec human sacrifice, a priest gripping a bleeding human heart he has just ripped from a victim's chest. And at various points we got more blood dripping from Jesus's thorn-crowned forehead and then spurting from his nail-pierced hands in a recreation of the crucifixion that adopts an entirely conventional representational strategy (white Jesus, stringy long hair, you know the drill).
What has "The Story of God" so far has overlooked? Virtually everything that actually matters for recognizing why religion remains a source of such tremendous conflict today: politics, history, power; wars, enslavement, theft. It is all of a piece with the tired old claim that at their core (whatever that is) all religions teach the same virtuous path and the same collective wisdom, lessons we can easily absorb into our own individual spiritual-but-not-religious journeys. It's so trite I can't even get worked up about it.
And it is all soooo gendered: the quest is always male, its protagonist always freeing himself from his own cultural limitations to set off on this journey of discovery, always wresting the all-pervading human truth from its narrow, culture-bound expressions. Joseph Campbell, Bill Moyers, Ronald Eyre. Even Bill Maher. We have been here.
But I'm not giving up on God/Morgan yet. Religious literacy is a massive national problem in the US. If National Geographic can enlist the Voice of God to make tiny inroads into that problem, maybe I should cut them a break. Besides, next week, the world ends: Episode 2, "Apocalypse," airs April 10.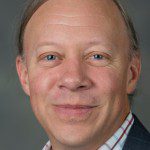 Brian K. Pennington is a scholar of modern Hinduism and the Director of Elon University's Center for the Study of Religion, Culture, and Society. His primary research interests are in colonial-era religion in India, the history of religion in South Asia, religion and violence, and contemporary religious change in India. He is the author of Was Hinduism Invented?: Britons, Indians, and the Colonial Construction of Religion (Oxford UP 2004/2007), editor of Teaching Religion and Violence (Oxford UP 2012), and co-editor, with Amy L. Allocco of Strategic Interventions: Ritual Innovation in South Indian Religion. His current book in progress, entitled God's Fifth Abode: Entrepreneurial Religion in the Hindu Himalayas, is based on over a decade of field research in the pilgrimage city of Uttarkashi.
Pennington has served on the Board of Directors of the American Academy of Religion (AAR), including its Executive Committee, the Board of Directors of the Society for Hindu-Christian Studies, the Advisory Council for the Conference on the Study of Religions of India (CSRI), and as President of the American Academy of Religion, Southeast Region.