Doesn't Sound Like My Sunday School Class
April 14, 2012
James F. McGrath
Hemant Mehta shared a Saturday Morning Breakfast Cereal cartoon. This is where it ends up: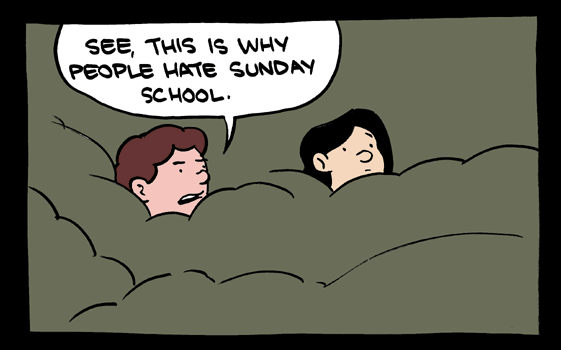 Click through to see how it got there, and be sure to click on the red button for the final punch line.
In my class, I'm the one raising the issues. Which I suppose also makes me more like the kid than the teacher in the snippet from Malcolm in the Middle that was shared at Unreasonable Faith today.