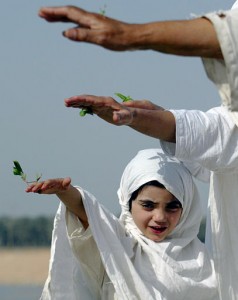 The night before last, I put the finishing touches on the first completed draft of my conference paper for the upcoming Society of Biblical Literature conference in Chicago. It will still need to be worked on – most likely to trim it to the appropriate length.
I anticipate posting the complete paper on the blog – perhaps right before I read it, for those who may wish to follow along during the session, as well as those who cannot make it. But I wonder what else it would be useful to do on the blog in relation to my paper.
I could blog about or around the paper,
exploring broader methodological questions
, side issues and tangents that I can't in the paper.
I could spread it out in several blog posts, in chunks closer to the size of a typical blog post.
I could do any number of things – but presumably the best place to start would be to ask what readers would like me to do, and when.
Does sharing the entire paper early make it more likely or less that you'll actually come to hear the paper at the conference, if you're attending? Is it better to offer "trailers" and "teasers"?
Maybe I should film a commercial for the paper…