I think that all those who are concerned for the spiritual health and integrity of Christianity in the United States should give thanks for Mitt Romney's candidacy.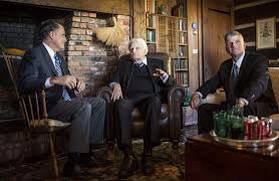 Many of us have been saying for many years that conservative and fundamentalist Christianity in America had sold its soul for a mess of political pottage, and had traded the gospel of Christ for right-wing economic policies and traditional American (rather than Biblical) social values.
But in the past, it was possible to doubt these claims, in a way that I don't think it ever will be again.
This will be remembered as the time when the Billy Graham Association removed its references to Mormonism as a cult. This will be remembered as the time when people among the so-called "Religious Right" prayed for the death of a president who, whether they agree with his stances or not, is a brother in Christ – but even if he were an enemy, this would still not be how Jesus taught us to act towards others. This will be remembered as the year when, after so often supporting candidates who either matched or pandered to their Evangelical convictions, all that was set aside because political and economic stances in the end matter more to them than having someone who shares their faith in the Oval Office – showing that their support for those earlier candidates was not an expression of their Christian solidarity but their political and economic interests.
So let us give thanks for Mitt Romney's candidacy. I don't think that any previous event has exposed the superficiality of the Christian veneer of the "Religious Right" so clearly.
All that remains is for those conservative Christians to offer an apology to Mitt Romney and other Mormons for having continuously insulted and denigrated their faith, until it became politically expedient for them to stop doing so.