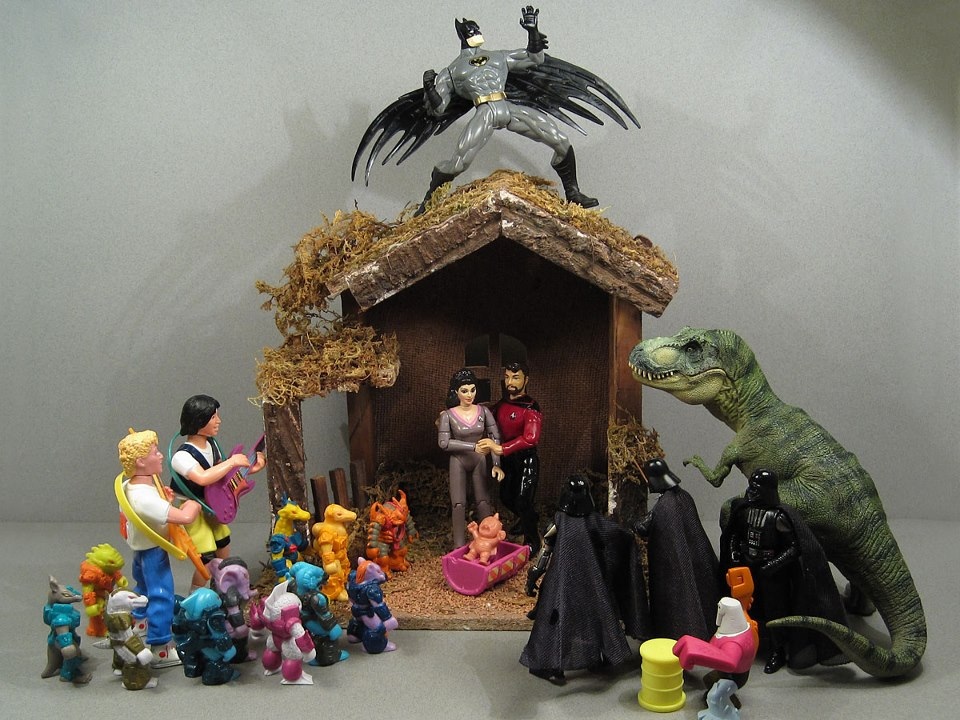 Church tradition clearly indicates that the dinosaur did not arrive at the same time as Bill and Ted…
But seriously, I do appreciate a sci-fi or other variation on the traditional nativity set, and have shared some in the past. But I like there to be something that is worth talking about in the choice of which figures were placed where, and their relationship (even if by way of contrast) to the traditional story.
So what do readers make of the one above, which came across my feed on Facebook today? Is there a brilliance to it that I am missing? Or is is just the action figures someone happened to have placed in and around a manger?