Someone I am connected with on Facebook shared this recently: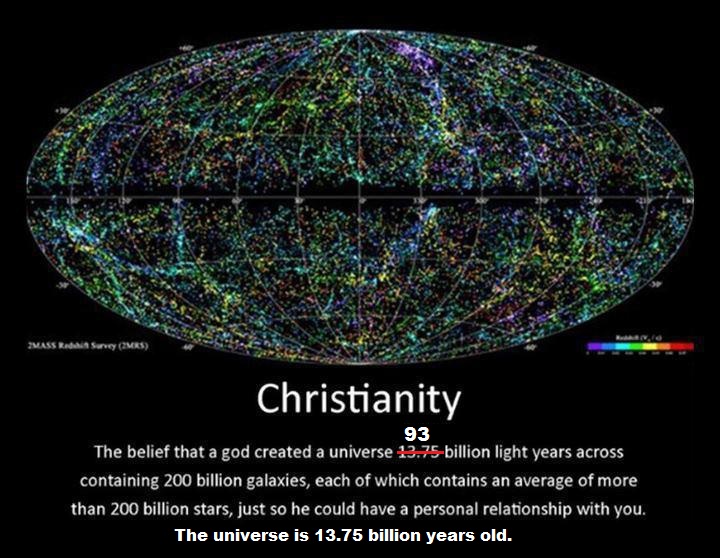 When I saw the image, I at once had two reactions.
The first was to think, yes, of course, the idea that one is the focus of the universe and everything revolves around you is a problematic one, which has more to do with modern individualism than Christianity itself. And our awareness about the size of the universe helpfully challenges this view of ourselves as the center of cosmic attention.
On the other hand, I've heard people who self-identify as atheists talk about their own worldview as having "a personal relationship with reality." And depending on what sort of language one is comfortable using about the immense universe, and anything even greater that it may be a part of, that could well be the same thing as a personal relationship with God – even if not what Evangelicals mean by that phrase, which is itself, as most people know, a relatively recent appearance in the history of Christianity.
Both are metaphors. And both can give expression to something meaningful. Would you agree?
Of related interest, IO9 had a piece about Lee Smolin's evolutionary view of universes.