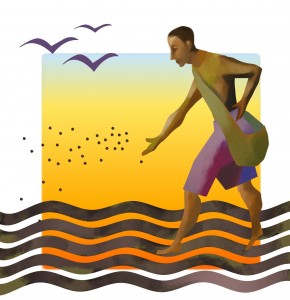 A commenter pointed out something which I've also said in the past, but which bears repeating.
Young-earth creationists are adamant that there must be one creation story in Genesis, and it must be chronologically coherent and factually, historically, and scientifically true.
Ironically, Jesus, the one whom most of them claim to follow, taught primarily in parables – that is to say, through stories which were not factual, historical, or scientific, but which conveyed an important truth nevertheless.
The young-earth creationist emphasis on what they insist is the only legitimate sort of truth, and the only appropriate way it can be conveyed, puts them at odds with Jesus and his approach to teaching.