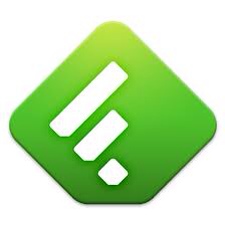 I mentioned needing a replacement for TheOldReader. I am going to give Feedly a try – it looks promising. The main thing it lacks is the ability to share select posts to an RSS feed. But I think there is a solution which may be acceptable to those who've enjoyed that sidebar or RSS feature.
Feedly makes it very easy to share things to Twitter and Facebook. And so to replace the sidebar, I can share things to Twitter, and/or Facebook if you prefer. My Twitter account is @ReligionProf, and Exploring Our Matrix has its own Facebook page, although I might just share things to my own personal wall.
I might even be able to get a Twitter sidebar set up on the blog, which could also be of interest. If anyone wants me to look into that, do let me know!
What do readers think? Will my sharing posts that I find interesting to Twitter be an adequate replacement for the former sidebar features and the ability to follow me on TheOldReader? Do you prefer Facebook? And if the latter, is sharing to my own profile or the blog page better? Or are none of these proposed ways of sharing appealing?