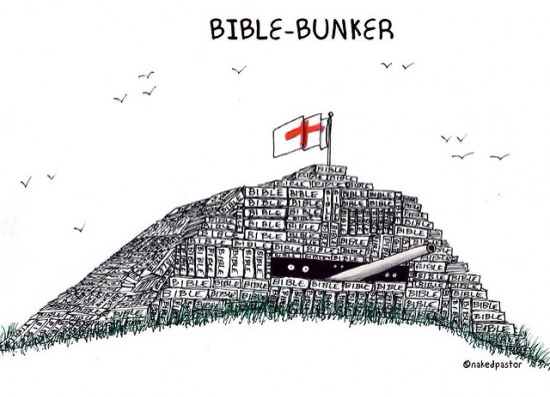 This is yet another provocative cartoon by David Hayward. What is your impression of it?
Sabio Lantz suggests taking it even further, that liberal Christians use Christian identity in the same way. I'm not persuaded, but see what he wrote and then let me know what you think.
But I can imagine fundamentalists saying that what is depicted in the cartoon is a good thing – just taking the "whole armor of God" to the next level. How would you respond to that?