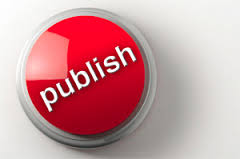 Josh Mann has been conducting and posting interviews with Biblical scholars who blog, and the latest one is the interview that I did. Previously he interviewed Peter Head, Peter Enns, Chris Keith, Nijay Gupta, Stephen Carlson, Mark Goodacre (twice), Scot McKnight, Anthony LeDonne, Mike Bird, Jim West, and Ben Witherington.
Also relevant to academic biblioblogging, the last call for submissions for the next Biblical Studies Carnival has been issued.
And elsewhere in the biblioblogosphere, Larry Hurtado contemplated the future of New Testament studies, Timothy Michael Law shared a post that every academic should read, Tavis Bohlinger shared quotes from Bultmann illustrating his faith, and Jeff Carter accepted a challenge originating in a comment on my blog, and created a limerick addressing mythicism. Click through to read it!