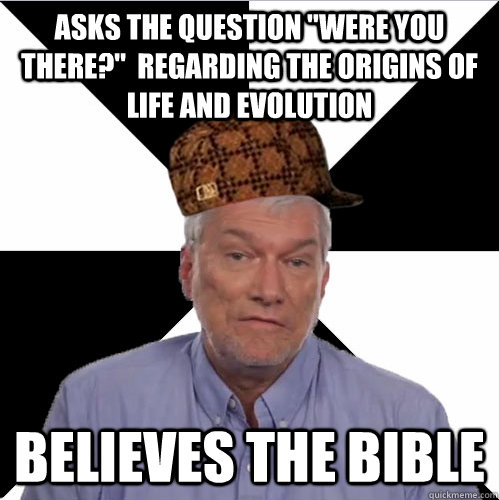 Ken Ham has tried to make a distinction between historical and observational science. He ought, therefore, to accept that we must make the same distinction in theology, if he is to be consistent, don't you think?
And yet we find he himself quoting the Bible as though it can simply be assumed to provide evidence about the past. If he were being consistent, he would have problems with those who quote the Bible the way he typically does, and every time they did so, he would ask "Were you there?"
Surely the only truths that we can have confidence in, in the science of theology, are those which do not stem from the past, which none of us was there to observe, but only those which can be directly observed today.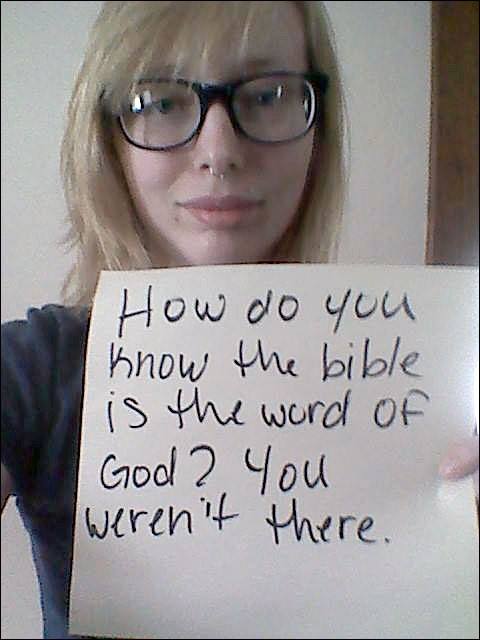 And so we should expect Ken Ham, were he consistent, to ignore matters like the figure of Jesus, or Noah's ark. Those are matters which cannot be observed and depend entirely on one's presuppositions. And so surely he ought to be focused on using observational theology to discuss how one gets their presuppositions to begin with.
Ham can make the stories come alive through animatronics if he so chooses. But since historical theology is a dubious enterprise, then only observational theology is legitimate.
And so, if he were consistent, Ken Ham would perhaps be like a modern-day David Hume, offering
Dialogues in Observational Religion
, rather than building an Ark Park.
So why do we not see that? Because his attempt to distinguish between historical and observational science is bogus. He is seeking to dismiss evidence about the past when it is convenient for him to do so, while uncritically embracing claims about the past when it suits him.
It is time to say a firm "No" in response to such inconsistency. By all means reject our ability to know about the past based on present evidence. But do it consistently, recognizing that that approach leads to agnosticism about the historicity of things described in the Bible. Or accept that we can know about the past through deduction based on evidence available today – in biology and geology as well as – indeed, even more so than – in history.