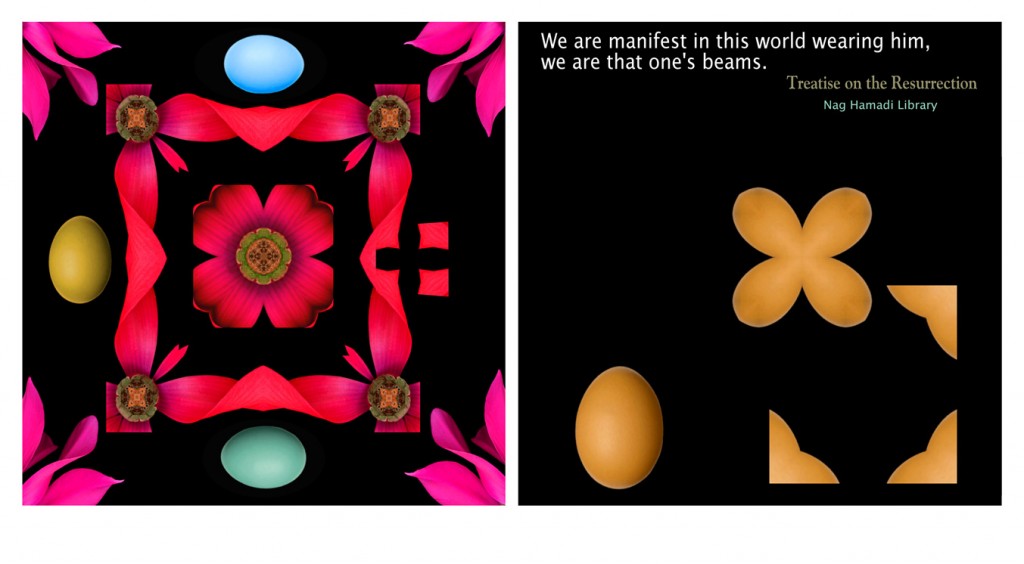 I noticed the image on a post on Chet Raymo's Science Musings Blog, "Heaven in the Ordinary," had a quote from the Nag Hammadi text The Treatise on the Resurrection, and so I thought I should pass it on. The paragraph from which the words are taken reads as follows:
The Savior swallowed up death – (of this) you are not reckoned as being ignorant – for he put aside the world which is perishing. He transformed himself into an imperishable Aeon and raised himself up, having swallowed the visible by the invisible, and he gave us the way of our immortality. Then, indeed, as the Apostle said, "We suffered with him, and we arose with him, and we went to heaven with him". Now if we are manifest in this world wearing him, we are that one`s beams, and we are embraced by him until our setting, that is to say, our death in this life. We are drawn to heaven by him, like beams by the sun, not being restrained by anything. This is the spiritual resurrection which swallows up the psychic in the same way as the fleshly.
You can read the entire text online in English translation.