Think about this for a moment. Jesus didn't write a book. And yet many of Jesus' followers believe that the production of a book was one of the most important results of his coming, and the only way to get at who Jesus was, what he stood for, and much else. Supposedly, from the perspective of many in our time, one of the most important aspects of Jesus coming was the creation of the Bible. And yet Jesus neither wrote some or all of it, nor compiled writings into a collection.
Does this perhaps suggest that the book is not the point?
Eddie Arthur wrote about this in a recent blog post:
Bible translators, quite rightly get excited about the Bible. However, we need to constantly remember that Jesus did not write a book, he called a community. The purpose of the Bible is to equip and shape that community to be the people that God wants them to be. The community is the purpose, not the Bible.
David Hayward drew a cartoon on this subject, with an accompanying short story: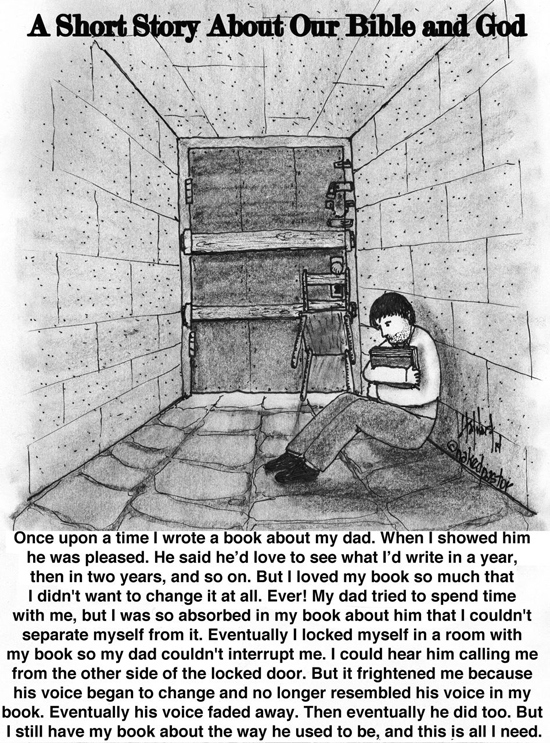 Danut Manastireanu shared
some thoughts from
Peter Bradford Martin
about why the Gospel of much modern conservative Evangelicalism is actually the "Gospel of the Magic Book."
Of related interest, a possibly 4th century image depicting Christ holding a book (while the Father and Spirit hold scrolls) was recently found: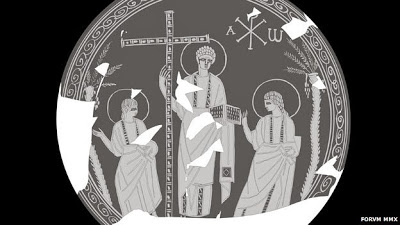 Most commentators on the image have been paying more attention to Jesus' beardlessness than his bookishness. And at least one person said it looks to them as though Jesus is holding a couple of iPads rather than a book.