A while back I came across this image of a conversation on The Big Bang Theory:
Today, IO9 linked to a webcomic that makes the same point. They called it "Indiana Jones and the Avoiders of the Lost Ark" but it could easily have been called "Indiana Jones – How It Should Have Ended":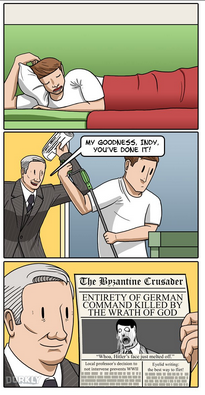 After thinking about this, I found myself wondering whether the same could be applied to the Bible. Are there any main characters who are actually irrelevant to how a Biblical story turns out, if you actually think about it?