The picture above came to my attention today. It is the most recent in a series of Jedi Jesus images, some of which I've shared here before. There is no need to read Christianity into a cross-shaped sword, given that that shape has a long established history apart from Christianity. More appropriate discussion has focused on whether the crossguard on the lightsaber in the new trailer makes good defensive sense – even Stephen Colbert has chimed in on that one!
Sometimes, however, the cross symbolism is intentional…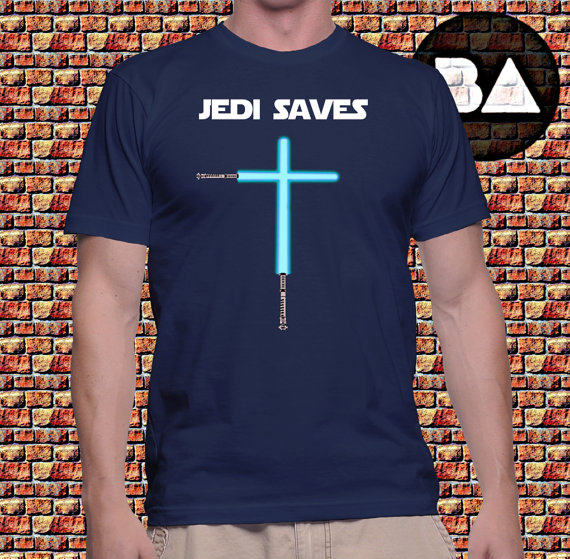 Funnily enough, I blogged about Jesus appearing in Star Wars Episode VII previously, when it was announced that Max von Sydow would be in the movie.
Now, here are some more "Jedi Jesus" images, and similar things, for your enjoyment…