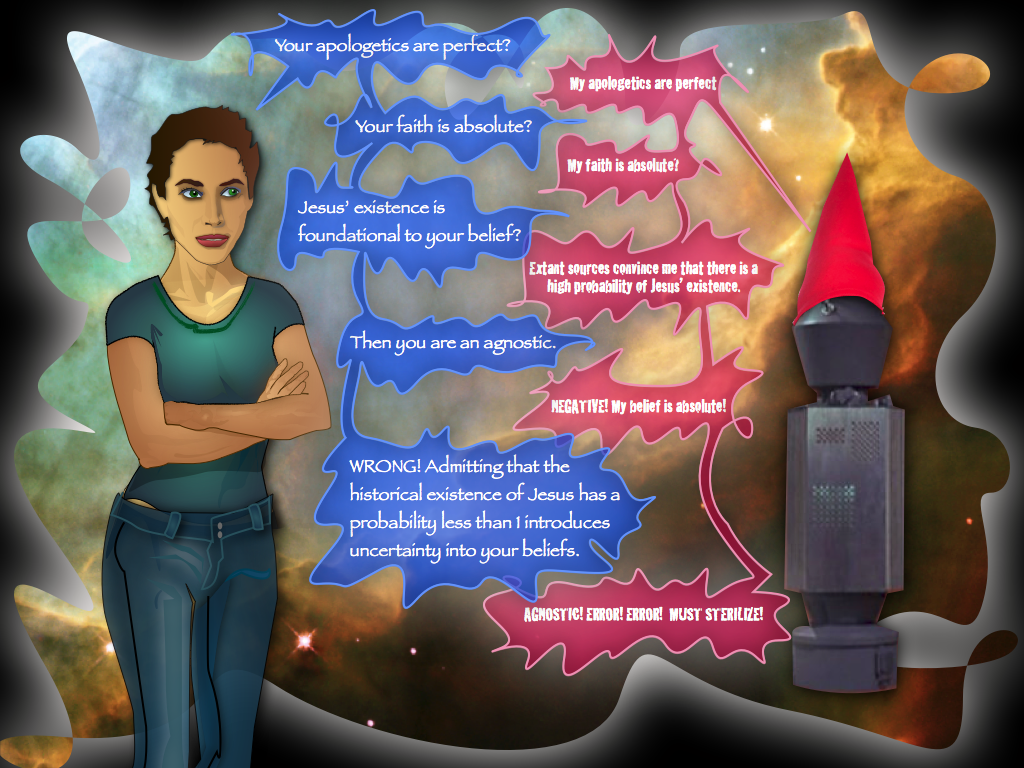 I had to share this cartoon from Evolving Perspectives. It brings together Jesus-mythicism and Star Trek, after all.
First, if you are wondering about the hat, that is because this is…wait for it…GNOMAD!
But now, about the substance, it seems to me to use "agnostic" in a rather bizarre way. We are not "agnostic" about things that have a certainty that is less than absolute. If I say that something is probable, does that make me an agnostic about it?
Historical uncertainty is a problem for fundamentalist dogmatism. But it seems odd to suggest that anyone who reject such dogmatism is aptly labeled "agnostic."