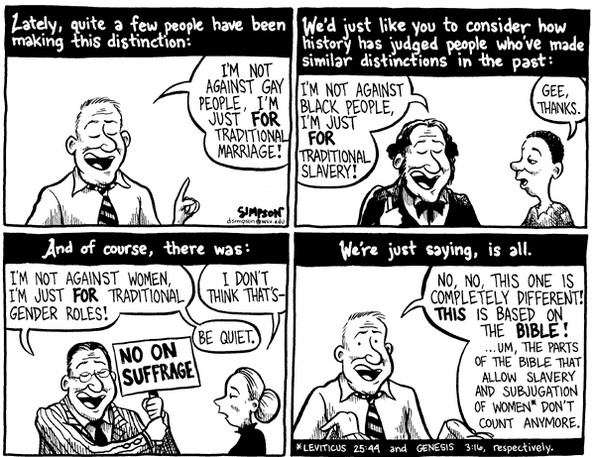 The cartoon above is one of a few that Bruce Gerencser shared on his blog, in a post highlighting some of the conservative Christian responses to and messages about the upcoming Supreme Court decision regarding same-sex marriage in the United States.
There is
a special feature on this topic on the Supreme Court blog
. And that in itself is an indication that society is not static. Who imagined 20 years ago that there would be blogs, much less one dedicated to the Supreme Court?
A decision will be made by the court this summer. But whatever decision may be made, it won't be a "final" one, because marriage, and law, like all aspects of human society, are constantly changing and evolving. If you can't see it happening over the years that you live, take a look at the Bible. Containing works written over a span of many centuries, it is possible to see changing laws and social realities, if one pays close attention to the dates and the details.