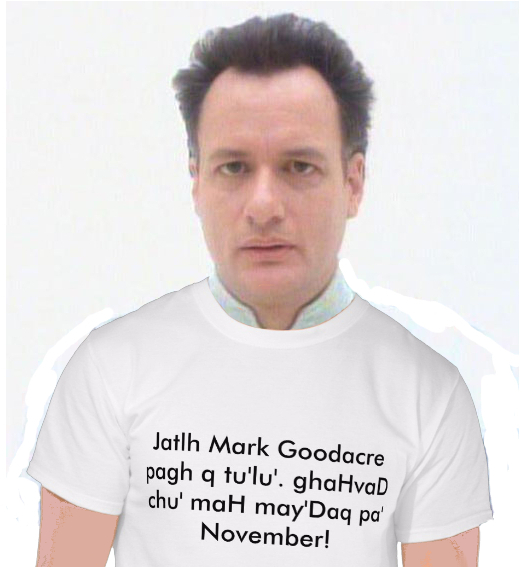 For the purists, the t-shirt really should say this:

(Q is better when you read it in the original Klingon).
And for those few readers who may not know Klingon at all, the t-shirt says:
"Mark Goodacre says there is no Q. We will engage him in battle in November!"
Hopefully readers of this blog know enough about Q on Star Trek, Q as part of the predominant solution to the Synoptic problem, and Mark Goodacre's views about Q (in the latter sense rather than the former) to get the joke.
The text on the t-shirt was provided by Gail Dawson on Facebook.