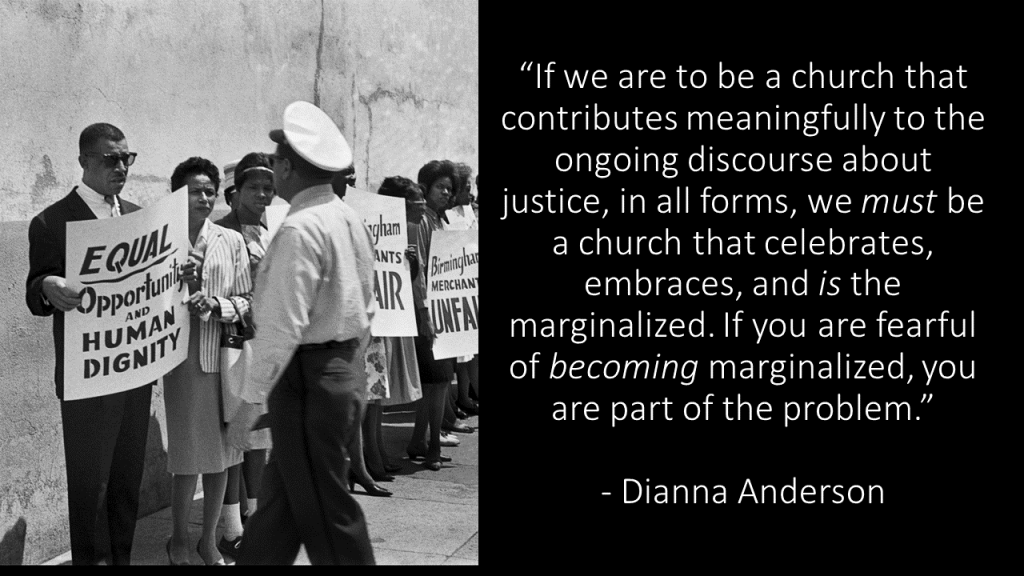 Dianna Anderson writes,
Being part of the Church is, by definition, to embrace and work from and with the margins. It is to understand that the margins – those prized and created and beloved by God, those we are called to care for – are so significant to the church as to become the face of the church.Jesus was an itinerant preacher who spoke from the margins, embracing those society would not, a man hated by many.

If you, as a church pastor and theologian, fear marginalization, you are not prepared to preach the word of God. You are not prepared to carry Their message of grace and love and understanding from the margins. You should already be speaking from the margins, not fearing for your self when those margins finally defeat a part of their marginalization.

If we are to be a church that contributes meaningfully to the ongoing discourse about justice, in all forms, we must be a church that celebrates, embraces, and is the marginalized. If you are fearful of becoming marginalized, you are part of the problem.