Today at Gen Con was mostly spent playing games, a nice change from the two days during which I mostly attended seminars and workshops. I did attend one seminar today, but for the rest decided that playing games with family and friends was a better use of time. One game I played is called Tigris and Euphrates, an interesting take on the civilization-building Euro-style game.
But I suppose the highlight of the day was when, moments ago, I bumped into Jesus and took a selfie with him. I caught up to him amd he was tying his shoes. I mentioned not being worthy to do that, but he seemed not to get my attempt at humor. This is my first ever selfie with Jesus – an exciting moment!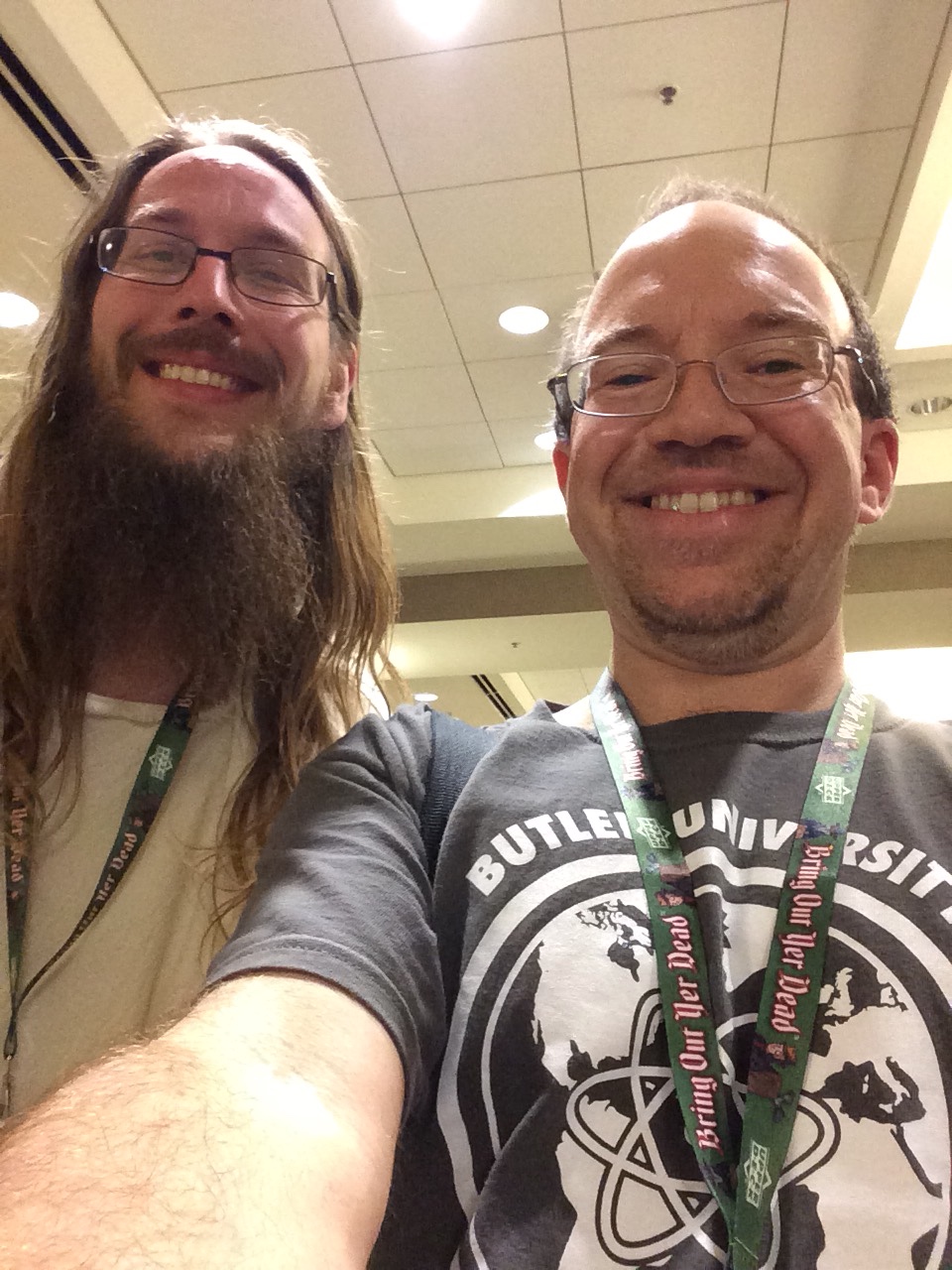 The weather has been hot and so I have not cosplayed for the whole convention. But as tomorrow is the costume contest, even though I do not plan to enter, I may still dress as the Fourth Doctor and show off the impressive scarf my wife made me for Christmas. Whether the heat will make me decide not to keep it and the accompanying trenchcoat on all day is another question.