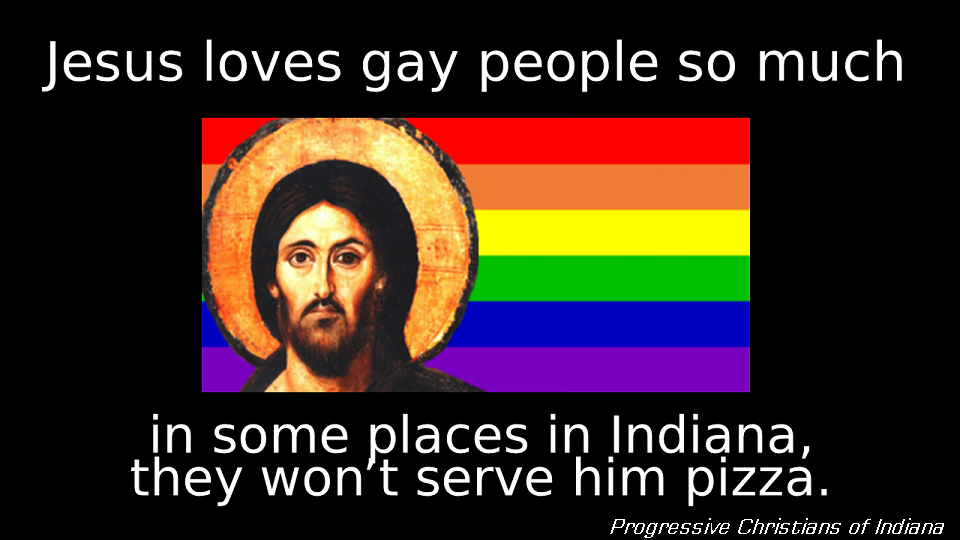 I felt like I should make some memes specifically for the new Facebook page I created, Progressive Christians of Indiana. And so here is my first.
It hopefully works on its own, but since it tries to allude to a lot of things in a short space, let me comment on it at least a little.
The background is the instance of a pizzeria in Indiana saying it would not serve gay people, and then
president Obama making a joke about it
, saying that he and Joe Biden are so close that in some places in Indiana, they won't serve them pizza.
And so I thought that this meme might serve to make a joke about that, while also making some serious points.
In refusing to serve gays and lesbians, those who do so are being unchristlike themselves, and are also, in turning away the marginalized, turning away Jesus.
By making the meme on behalf of Christians in Indiana, hopefully it also conveys that not all Christians and not all Hoosiers are like that.
What do you think? Does it make the various points I hoped it would?