The theme of yesterday's service at my church was Micah 6:6-8, well-known words as well as their immediate context.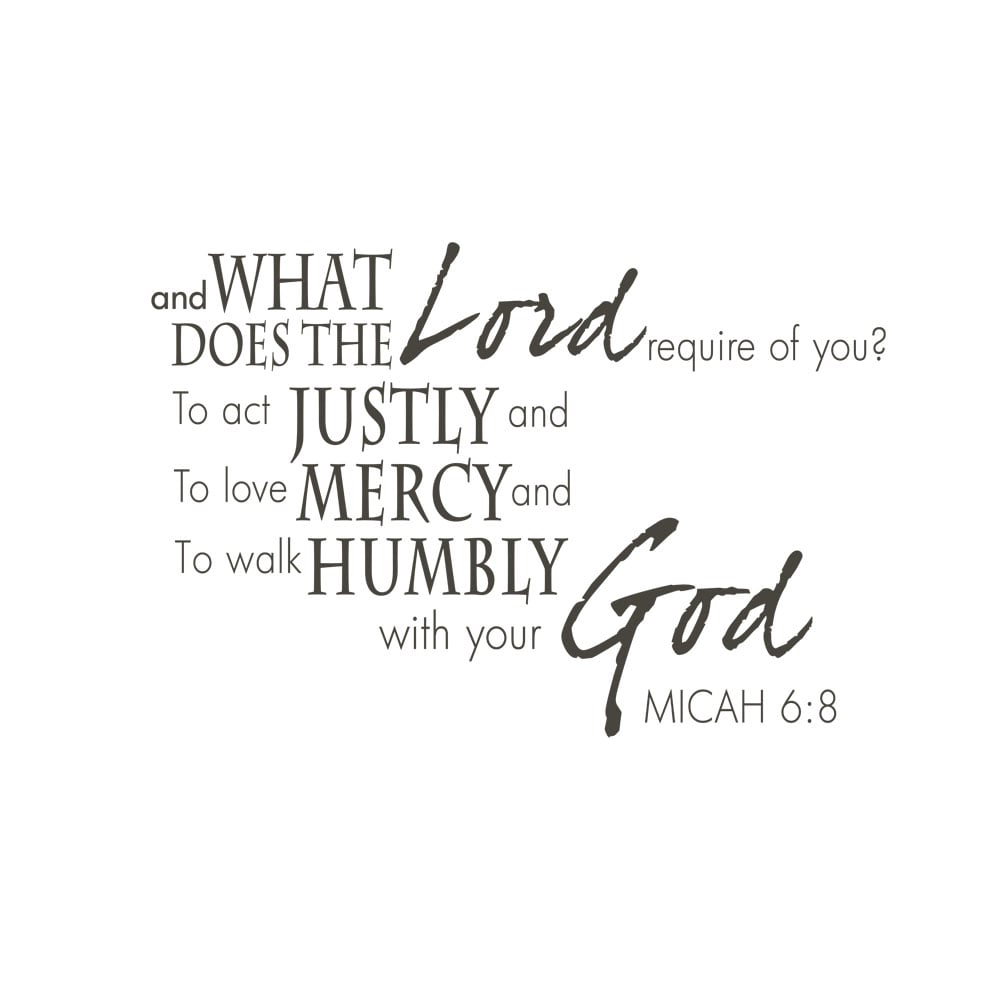 The immediate context is something typical of the 8th century prophets: a condemnation of those whose view of religion is that it means to practice injustice throughout the week, and then come seek forgiveness of the LORD through the offering of sacrifices, before starting the process over again.
Here's a question that doesn't get asked often enough: If you believe that God sent the prophets, and that God sent Jesus, then do you think that God sent Jesus to make the problem Micah addressed worse?
If not (and "no" seems like the only possible answer that isn't ridiculous), then some very common views of the cross and of the Christian Gospel need to be rethought. For the essence of Christianity in the minds of many is that one is forgiven, and what one has done or does plays no role. Whether it is couched in terms of "salvation by grace apart from works" or "once saved, always saved," it seems a far cry from the message of Micah – indeed, it seems like the problem Micah and others like him addressed, but this time on steroids. It sounds, in the preaching of many, that the sacrifice of Jesus gives Micah's audience what they wanted, except better, as there is no need for them to offer their own money, animals, or children.
It sounds like the reverse of what Hosea said: God desired a sacrifice, and mercy is at best optional.
Of course, it is possible to insist that this is a misunderstanding of the Christian message. But the usual approach – especially in Protestantism, and most of all in Evangelicalism – has found it impossible to genuinely say that grace is free, unmerited, and eternal, and then explain why it is not only appropriate but in some sense necessary to "do justice, love mercy, and walk humbly with your God."
Surely the problem is not finding more creative ways of tagging on the things that the prophets emphasized to a theology that resembles the one they condemned, but to figure out how the Christian message is supposed to be a solution to the problem that the prophets sought to address.
Since there are lots of ways of doing that, I won't spend time trying to focus on just one of the several possible alternatives to popular Evangelical views of the atonement. But I will ask which views you think are the biggest problems, most at odds with the focus on justice, and more generally on practice, that runs through the entire Bible.
Since my song "Creed" (which I've shared here previously, together with sheet music) incorporates a reference to Micah 6:8, we included it in the service. I don't have a recording from the service, but here's a recording I made at a rehearsal: