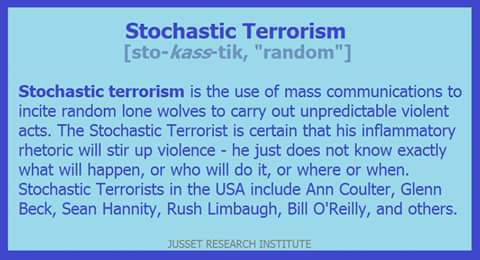 I must confess that I didn't even notice the little tag at the bottom of the image above when I shared it. I was treating it as an anonymous internet statement, and thought it made a point worth sharing.
But having been asked about it, I feel the need to comment on the subject.
The only other place I found an image with a similar tag was on an image which was created to poke fun at fears in the United States about Ebola during the height of the outbreak in West Africa. I will include that image below. It comes from a parody site on Facebook, "The Ebola Quarantine of America."
People have been calling themselves – sometimes with groups of like-minded friends – "research institutes" since long before the internet era. It can clearly be an attempt to mislead people. But in this case, is it that, or parody, or even self-parody? It can be so hard to tell.
Has anyone come across any other images created by the "Jusset Research Institute"? Does anyone want to claim credit as the mastermind behind it?